Whitney Wolfe Herd's Success Means for Women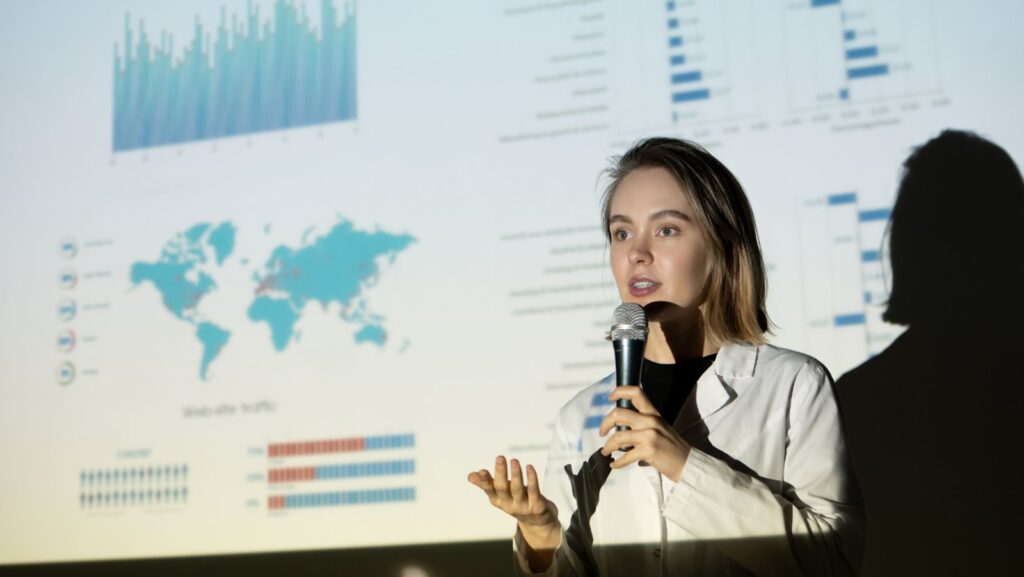 Whitney Wolfe Herd is a great example of how having a strong vision and working hard to achieve it can lead to great success. Her story of developing a billion-dollar brand shows how dedication and ambition can break down barriers and inspire other women to pursue their dreams.
This article will explore how Whitney Wolfe Herd's success is a beacon of hope for women everywhere.
Background on Whitney Wolfe Herd
Whitney Wolfe Herd is an American entrepreneur and philanthropist who currently serves as the CEO of Bumble and has also founded non-profit organizations to support female entrepreneurship. She rose to fame as the co-founder of dating app Tinder, which gained rapid popularity and entered into a billion-dollar brand within five years. During her time with Tinder, Wolfe developed what many called an unhealthy work environment for women, leading her to leave the company and later develop her application. Today, her Bumble app has revolutionized online dating by enabling women to make the first move when connecting with potential matches.
Wolfe's rise has inspired many women who aspire to pursue their entrepreneurial aspirations. Overcoming adversity in a male-dominated industry, she exemplifies strength and resilience in standing up against toxicity in the workplace. Ladies everywhere have been driven by her success story at entrepreneurism proving that anything is possible if you set your mind towards it. Thanks to Wolfe's success, inspiring other female founders worldwide has become easier than ever – especially in a digital age where such stories can reach multiple people across various platforms quickly.
How Whitney Wolfe Herd Turned a Vision of a Better Internet Into a Billion-Dollar Brand
Whitney Wolfe Herd is a young tech entrepreneur who has achieved phenomenal success by pioneering the creation of Bumble, a dating app specifically designed to empower women. This platform has become so popular that it now reaches more than 220 million registered users worldwide. Furthermore, in 2021, Bumble was valued at almost $8 billion, which makes Wolfe Herd the youngest female self-made billionaire in history. The success of Bumble reflects how Wolfe Herd's vision of creating a safe and equitable online space for people to meet has resonated with millions of users.
By shaking up traditional gender roles within the dating world and giving women greater control over their interactions with potential partners, Bumble showcased how technology could challenge existing power structures and level the playing field between men and women. In addition, its unique design encouraged people to focus on meaningful online conversations, empathy, and mutual respect rather than simply judging each other on appearance. In this way, it successfully tapped into an enduring desire for change within society and contributed to an increased awareness about sexism in relationships.
Overall, Whitney Wolfe Herd's entrepreneurial spirit opened new business opportunities and helped create a new brand of progressive feminism that values collaboration between genders. Consequently, her journey can serve as an example for many individuals looking to combine passion with innovation or take steps towards making a positive difference in the world around them.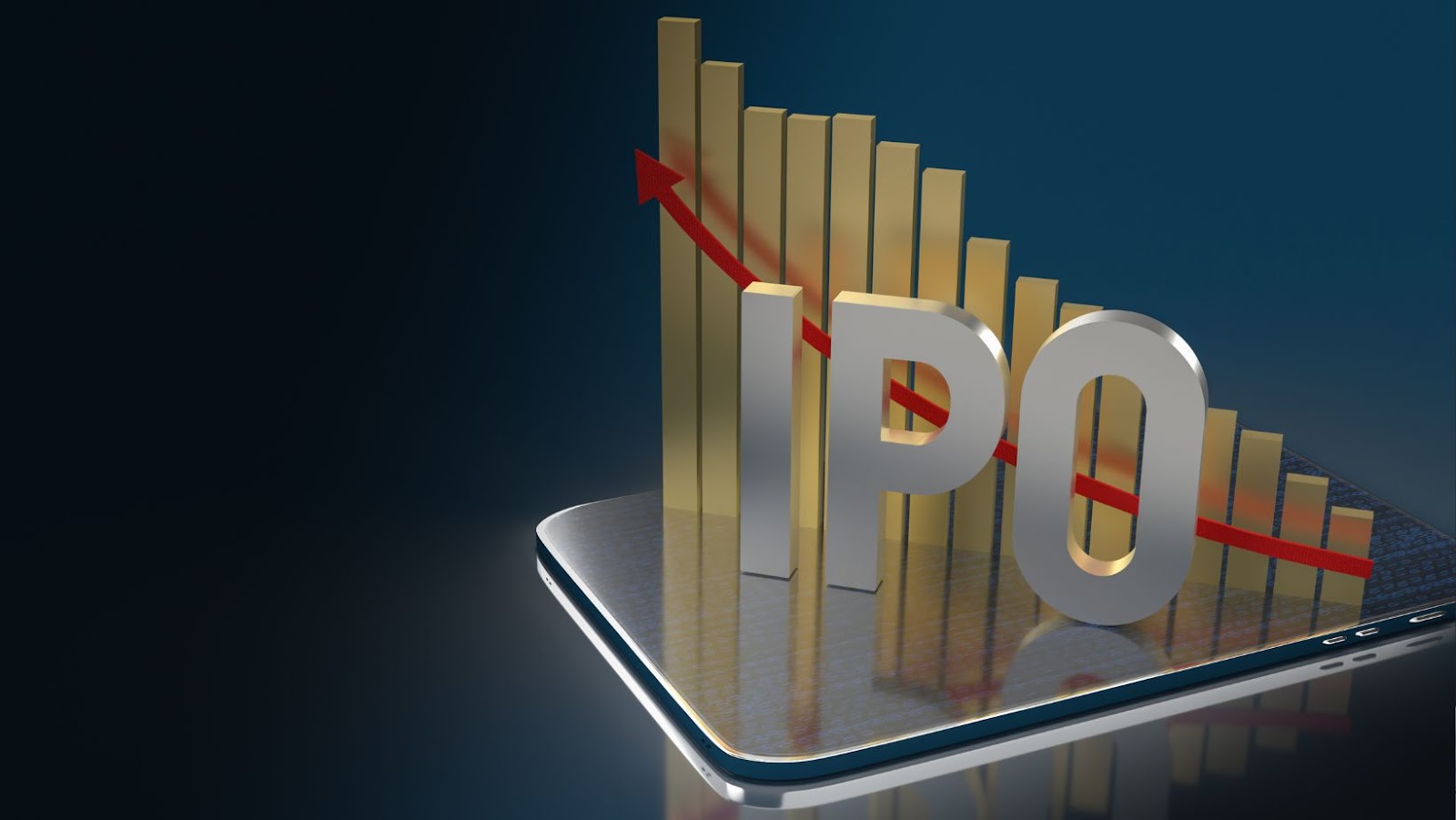 Bumble's Impact on Women
Whitney Wolfe Herd's revolutionary approach to online dating has encouraged many women to plunge into the entrepreneurial world.
Bumble, which she founded in 2014, has since become a billion-dollar business and a major success story, inspiring other women to pursue their dreams.
Let's look at Bumble's impact on women in business and how her success story can help more women reach new heights.
Empowerment of Women
The rise of female entrepreneurs such as Whitney Wolfe Herd and the success of businesses such as Bumble has been a much-needed boost for women's empowerment. As a woman, Wolfe Herd created a successful business and gave female founders a much-needed voice.
Wolfe Herd's success with her dating network, Bumble, has provided more evidence that women can compete in the tech world and shows the importance of female leadership in driving innovation. From Bumble's start-up roots to its billion-dollar status today, Wolfe Herd set an example of what is possible when investing in diverse talent and recognizing that women have equal stake in Silicon Valley.
By building tech that reinforces values of kindness, respect, and mercy towards all users, it has become more than just another app that offers meaningful experiences for its users. Moreover, this ethical business approach leverages unity instead of competition or comparability among genders, pointing to Wolfe Hearn's intention to spread female empowerment through digitized platforms.
As many other ventures continue to try to break into the market or make their mark on society democratizing how society interacts with each other serves as influential evidence from Whitney Wolfe Herd that becoming an entrepreneur does not have limitations based on gender or title. Through her hard work and dedication she created opportunities for others like her and changed how we view online dating sites by introducing safe web spaces where people are equal regardless of sex. This revolution can become an even more powerful tool if it is used not just as an entry point into entrepreneurship but also as a movement towards wider global collaboration between all genders moving forward into this new era.
Creating a Safe Space for Women
Whitney Wolfe Herd, founder and CEO of the dating app Bumble, has built a billion-dollar business by creating a safe and empowering online space for women. Bumble's mission is to "put women in charge" and to help them connect with others in ways that make them feel most comfortable. Launched in 2014, Bumble has quickly grown into one of the world's leading lifestyle apps, offering more than 30 million users valuable interactions with people all over the globe.
In addition to providing its users with a secure platform for making meaningful connections, Bumble has long been an advocate for female empowerment. Through leadership programs, scholarships and partnerships dedicated to helping empower women, Bumble has raised awareness of issues related to gender equality and encouraged other companies and brands to follow suit.
As a result of Wolfe Herd's visionary leadership, Bumble has inspired communities worldwide by supporting female entrepreneurs and creating an opportunity for underrepresented voices to be heard in tech-related fields. The success of her business model is evidence that when given the chance, women can achieve great success – something Wolfe Herd hopes will set an example for generations to come.
Encouraging Women Entrepreneurship
Whitney Wolfe Herd, founder and CEO of the widely successful dating app Bumble, has been "disrupting the norm" since launching her billion-dollar social enterprise in 2014. In addition, she has inspired countless other women to be entrepreneurs through her leadership and commitment to empowering women.
From a 'woman-first' approach on her app – which gives female users ultimate control – to introducing the world to anonymous mentorship at Whisper and Sweet Pea, many sources point towards how she has been trailblazing a way for more women in tech. Not just that but part of Bumble's mission is giving back: from donating $100,000 from each new customer to charities, creating an ambassador program or offering grants for business start-ups.
With Forbes recently recognizing Whitney as one of America's richest self-made women (estimated to be worth $1 billion), she serves as an emblem that businesses don't have to conform with the status quo – having a unique idea with great execution can bring success!
Unsurprisingly, she's become a role model for aspiring entrepreneurs looking for inspiration elsewhere – appreciating philanthropic businesses with purposeful ambitions beyond their own profitability. Whitney Wolfe Herd's inspiring journey offers more than just encouragement to female founders in today's society: it infuses optimism into entrepreneurship at every level. It serves as a reminder regarding its potential rewards too.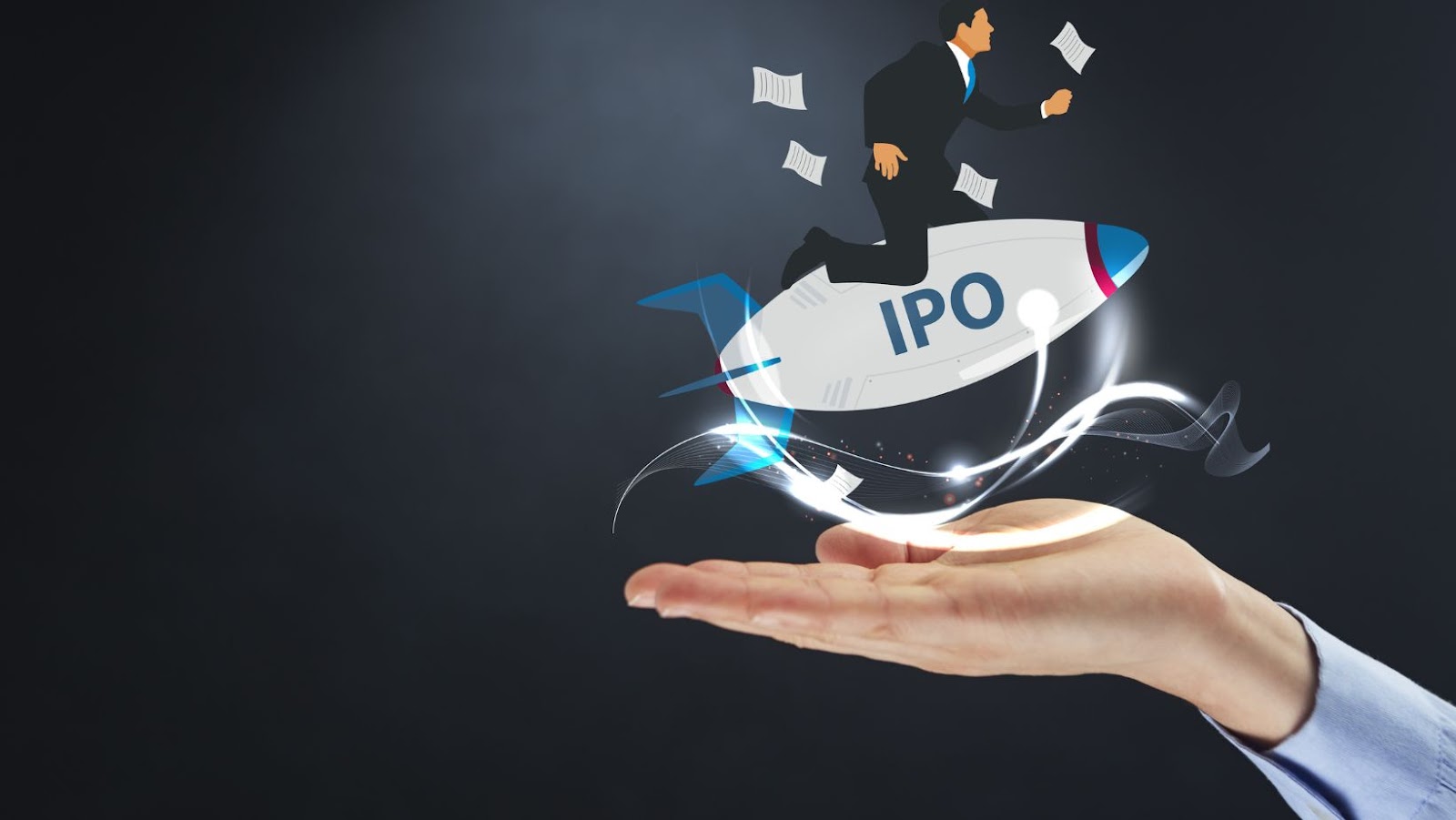 The Future of Bumble
Whitney Wolfe Herd is the founder and CEO of Bumble, a dating app designed to empower women to take charge of their love life. The company has earned more than $3 billion in valuation, making Wolfe Herd one of the most successful female entrepreneurs ever.
We are now starting to see the impact of her success and what it means for the future of her billion-dollar brand.
Expansion of Bumble Services
With the success of Bumble, Whitney Wolfe Herd has opened up a great opportunity for women to use their success in technology and venture into the online services industry. As CEO, she has led the company to expand their online services and develop a robust platform that caters to both men and women. Over the years, Bumble has diversified their offerings to include more than just dating. Through their mobile app, users can now use Bumble networks to make new friends, find mentors or even launch business ventures. This creates an alternative choice for internet users and provides an inviting platform for networking and developing relationships with like-minded individuals.
The introduction of virtual dating on Bumble and activities like "virtual dates" are seen by many as a natural evolution for the increasingly busy lives that many people lead today. This shift not only opens up opportunities for people from all walks of life but also allows them to communicate safely from home, no matter where they may be located.
Ultimately, Whitney Wolfe Herd's success drives further innovation into the tech field and proves that women have an important part to play in its evolution beyond traditional expectations. While her impact may not be fully realized yet, it is clear that Whitney Wolfe Herd is one of many entrepreneurs who are driving a new era of online services that empower both genders alike.
Increasing Bumble's Reach
Since Whitney Wolfe Herd founded Bumble in 2014, the dating app has gained a reputation as a safe space for women. It was the first to require that women make the first move. It has since continued to prioritize safety and go beyond traditional features such as photo validation to combat cyberbullying. As the company grows into other forms of social networking, it stays true to its mission to bring "kindness and respect back into online interactions."
Bumble's recent success is due in part to new additions such as Bumble Bizz and Bumble BFF, which extend its reach beyond romantic relationships. These new sections of the app help users connect with other professionals or just friends, making it a useful tool in many areas of life. So it's no wonder that its user base has grown exponentially with no signs of slowing down.
Furthermore, Whitney Wolfe Herd recently collaborated with Forbes Magazine on their "Women Changing The World" cover feature — a testament to her success as an entrepreneur and advocate for women in tech. This type of visibility is sure to attract more users interested in what Bumble represents: feminism, empowerment, mutual respect, and healthier relationships both personal and professional. It is also likely that more global expansion will occur—bringing what started as an American company into global markets.
As Bumble continues promoting safe spaces for all types of connection on social media platforms, it looks set not only to take over searching for love online but also friendships, jobs, mentorship opportunities – anything where people are looking for meaningful connections online with safety at their heart.
Investing in Women's Causes
In addition to building a billion-dollar brand, Whitney Wolfe Herd has also invested in causes that are important to women. She has partnered with charities such as Girls Who Code and Book A Street Art, both of which empower girls and women to become leaders in technology and the arts.
Wolfe Herd has also publicly spoken about supporting survivors of domestic violence, highlighting the importance of having safe spaces for survivors to seek justice. She even founded her charity, the Bumble Fund, which focuses on initiatives to give single mothers access to education and safety net programs.
As Wolfe Herd continues her journey as an entrepreneur and leader in the tech industry, she inspires women everywhere who dream of creating successful businesses. With every accomplishment she achieves, she reminds young girls that anything is possible if you put your mind and heart into it — regardless of gender identity or circumstance. With her support for charities and non-profits, Wolfe Herd also provides those looking up to her with the resources they need to make their dreams come true on the global platform they deserve.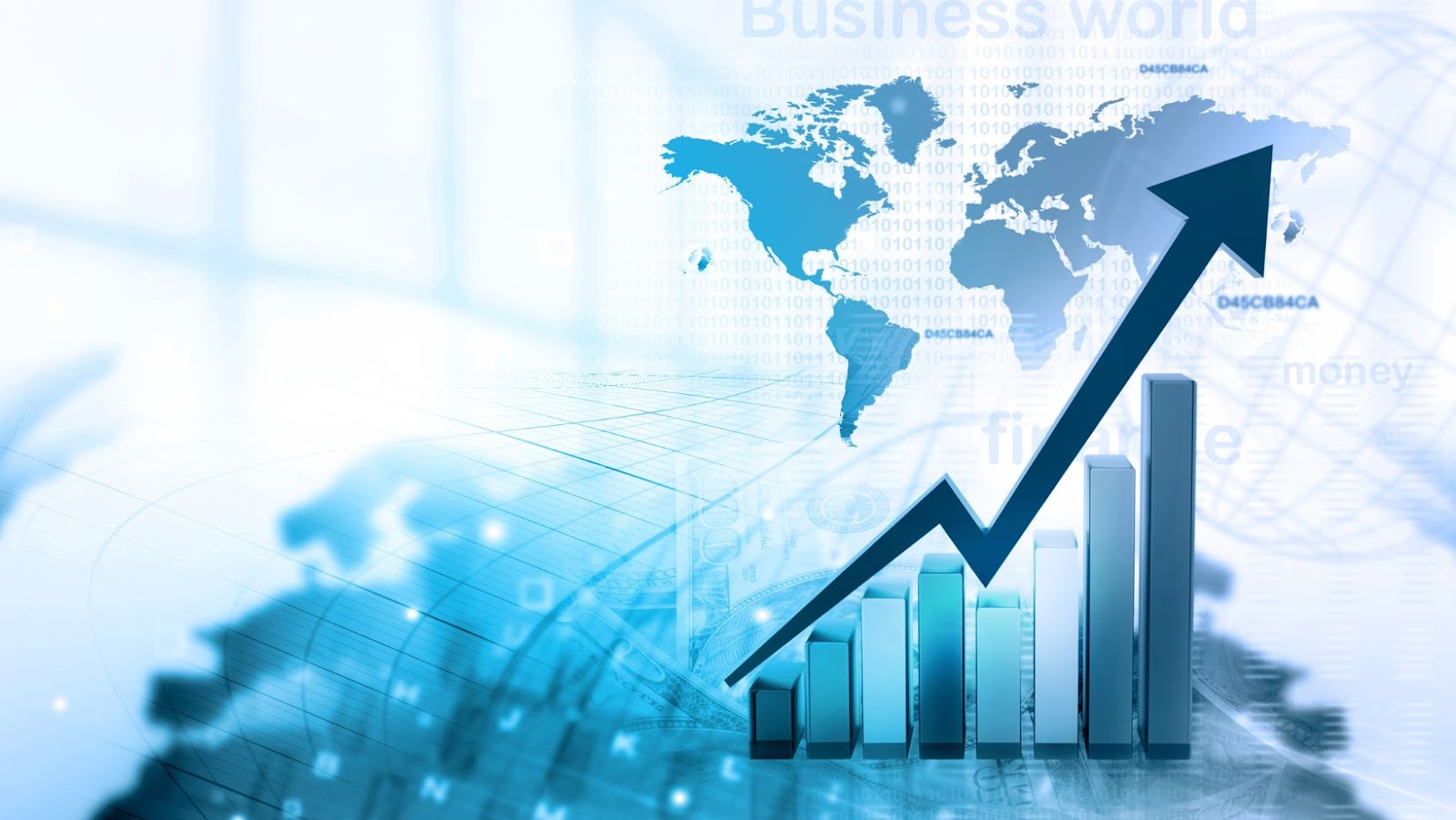 Conclusion
Whitney Wolfe Herd's remarkable story is inspiring for women audiences who hope to succeed in their respective fields. Her drive, initiative and focus have enabled her to turn a vision of a better internet into a successful billion-dollar brand. Though her success is certainly the result of hard work and dedication, it is also a testament to what can be achieved with a strong vision, excellent leadership and a reliable team to back you up.
In this concluding section, let's discuss what her success means for women and what it means for the tech industry.
Summary of What Whitney Wolfe Herd's Success Means for Women
Whitney Wolfe Herd, the founder and CEO of online dating app Bumble, has achieved an impressive success with her business, making her a role model for women aiming for business success. Her billion-dollar brand proves that it is possible to have a successful career in tech by leveraging technology to create something new. In addition to launching Bumble, she is also a leader in advancing causes that help a range of people through her philanthropy work.
Whitney Wolfe Herd's success shows that it is indeed possible for women to prosper in business. By incorporating a range of different strategies—including entrepreneurship and philanthropy—she has managed to build an impressive empire that continues and helps others along the way. Additionally, she has acted as an example for other women by demonstrating how to build and sustain businesses while creating positive change.
Her success proves that women can create successful companies and be role models and change-makers at the same time. Other female entrepreneurs need to know they can create something meaningful if they find innovative ways to tackle global challenges such as climate change and social injustice. Whitney Wolfe Herd's story highlights how one woman successfully turned her vision into reality—and how other women can do the same should they be given the chance and opportunity.
Impact of Bumble on Women's Empowerment
The success of Bumble and its founder, Whitney Wolfe Herd, is a testament to the power of women's entrepreneurship and empowerment. What started as an idea for creating connections between like-minded people has turned into a billion-dollar brand, redesigned the online dating landscape and reigned in the normally male-dominated tech industry.
In addition to challenging prevailing gender norms in tech businesses, Bumble has become an invaluable resource for women looking to make their mark in business. Her social networks allow women to connect with other female entrepreneurs and professionals, offering mentorship, support and inspiration. For example, Bumble is now hosting its entrepreneurial bootcamps where women can gain important skills related to starting a business such as networking strategies and financial planning.
Part of Bumble's success has been due to their focus on building "an app that promotes kindness, inclusion and respect". This kind of atmosphere allows users to feel safe while building meaningful connections with other like-minded people from all over the world. Moreover, since success through leadership include both being heard and heard yourself – Bumble amplifies the voices for both men and women. All these aspects work together to ensure everyone feels supported in their aspirations regardless of gender identity or background.
Whitney Wolfe Herd's successes with Bumble are just one example among many examples that demonstrate how empowering dynamics between men and women create greater opportunities for innovation; teaching us that new paths can be found when platforms encourage collaboration between genders instead of competition or exclusion – thus making this world a better place need not be as impossible dream after all!
About Author