The funding will support SpotOn's growth in the SMB market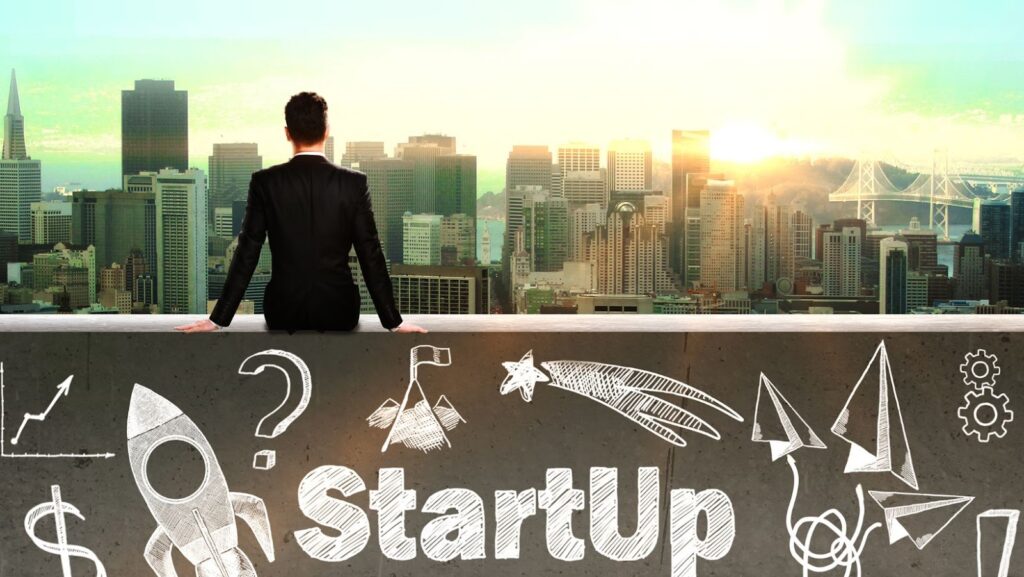 SpotOn, a business software provider, recently announced that they had secured $60 million in Series C funding, which will help bring their products and services to more small- and medium-sized businesses (SMBs).
This round of funding illustrates SpotOn's commitment to providing innovative solutions to SMBs and further fostering their growth.
Overview of SpotOn
SpotOn is a technology and customer engagement software company that provides small and medium-sized businesses with the tools they need to build customer relationships. SpotOn's suite of products includes loyalty, payments, marketing, point-of-sale, and communication tools that enable small business owners to efficiently run their operations, increase customer retention and grow their business. The funding will support SpotOn's growth in the SMB market by developing new products, enhancing existing ones and expanding into new markets.
As part of this strategy, SpotOn will invest in three key areas – technology innovation, sales capabilities and customer success initiatives. In terms of technology innovation, SpotOn plans to invest in emerging technologies such as AI/ML-driven insights for marketing optimization; dynamic pricing for Payments flexibility; omni channel style Loyalty programs; modular POS (point of sales) offering additional third party integrations; unique CRM tools enabling true 1:1 conversations at scale; and an amazing Client Success Engine – the ultimate tool to learn what works best to boost merchants' engagement while increasing profits per customer.
The move into sales capabilities will focus on building teams specialised in certain verticals; introducing more efficient prospecting methods tailored for SMBs lifestyle such as mobile sales associates or local resellers networks that act as mini franchising units; boosting Inside Sales Teams abilities with automated lead qualification processes powered by Artificial Intelligence/Machine Learning algorithms for better prospect ranking management inside CRMs system like Saleforce or HubSpot. And finally the company's commitment to client success will include 24/7 Support Centers operating across locations ensuring top quality customer service delivered at any time from any place worldwide.
In short – this investment will enable SpotOn to unlock tremendous potential from entrepreneurs worldwide by providing them with an end-to-end platform tailored specifically to their needs to compete effectively against similar sized businesses within their industry all over the world!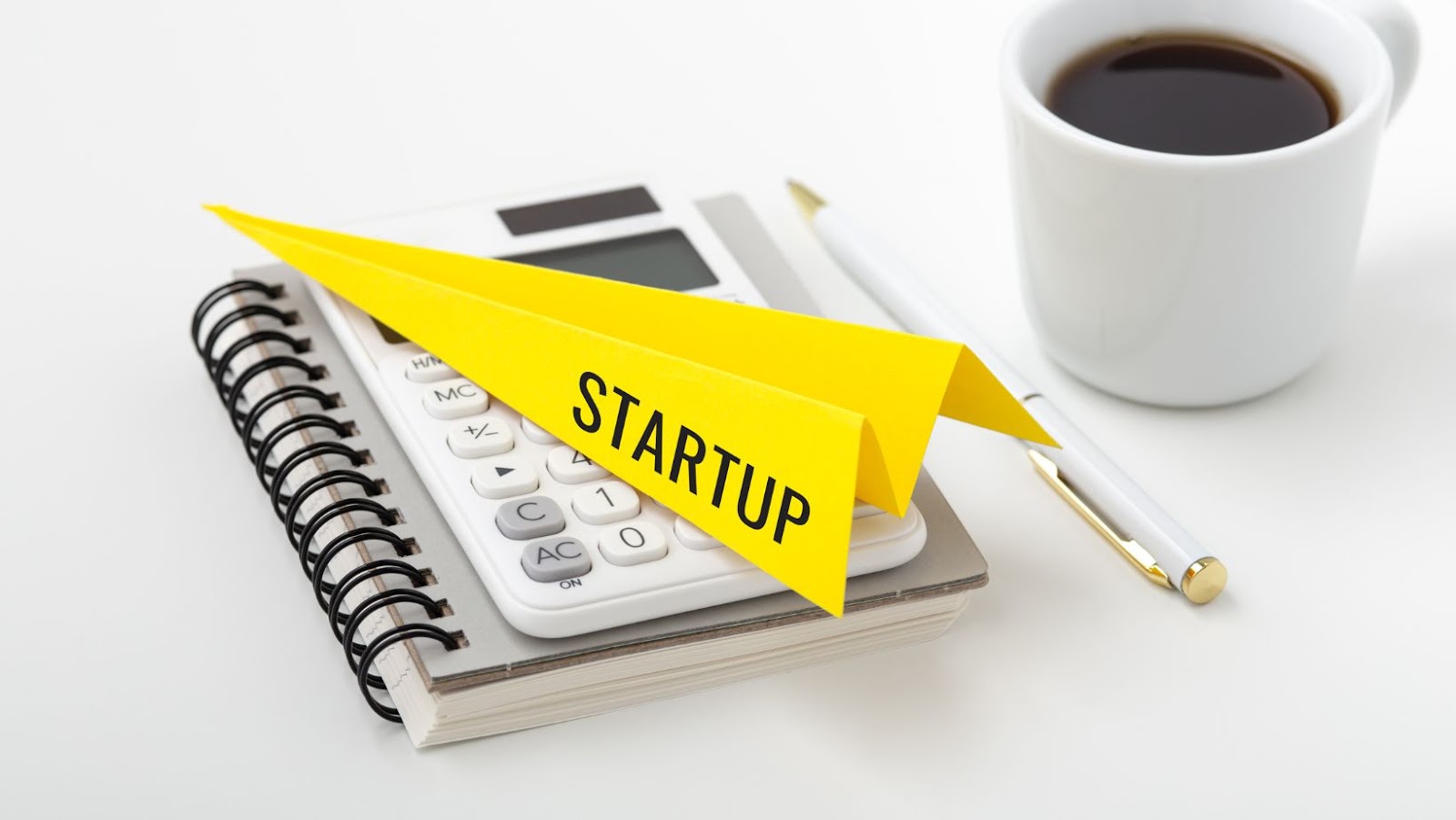 Funding Details
SpotOn, an AI-enabled platform that helps small and medium-sized businesses (SMBs) manage their operations, recently announced a $60M Series C funding round led by Fisher Lynch Capital. The funding round also included participation from existing investors such as Norwest Venture Partners, NCR Corporation, Cota Capital, and OCA Ventures. This brings SpotOn's total funding to $94.5M.
The funding will be used to accelerate its growth in the SMB market.
Amount of funding
SpotOn has recently announced that it has secured $60 Million in a Series D Funding Round. Existing investors including GV, SignalFire, Commerce Ventures, Citi Ventures and Runway Growth Capital led the investment. This brings the total amount of capital raised to-date to $103 Million.
The funding will help SpotOn expand its products and services for small business customers by rolling out new SMB initiatives to provide a suite of tools (including POS Software / Payments Solutions, Loyalty Programs, Marketing Toolkits and Customer Support) that are tailored to meet the needs of its customers. The expanded product portfolio will include new capabilities such as Payroll, Data Insights & Analytics, Automated Bookkeeping and Data Security & Compliance Services.
In addition to boosting its technology & product offerings for small businesses customers, SpotOn will use the funding to make additional hires across its departments to continue supporting the accelerated growth of its customers and invest in marketing resources for customer acquisition efforts.
Investors
SpotOn is backed by a premier list of venture capitalists and investors including Bain Capital Ventures, Venrock, DRW Venture Capital, Lightbank, Greycroft Partners, Jackson Square Ventures, SoftBank Capital and Social Leverage. These investors have enabled SpotOn to rapidly expand the reach of its products and services in the SMB market.
The funding will also allow SpotOn to invest significantly in developing innovative products and cutting-edge customer experiences. This will enable SpotOn to continue leading the market with sophisticated technology that allows businesses to offer powerful customer engagement solutions. Additionally, this investment bolsters SpotOn's financial strength going forward and supports its ability to expand into new strategic markets and opportunities.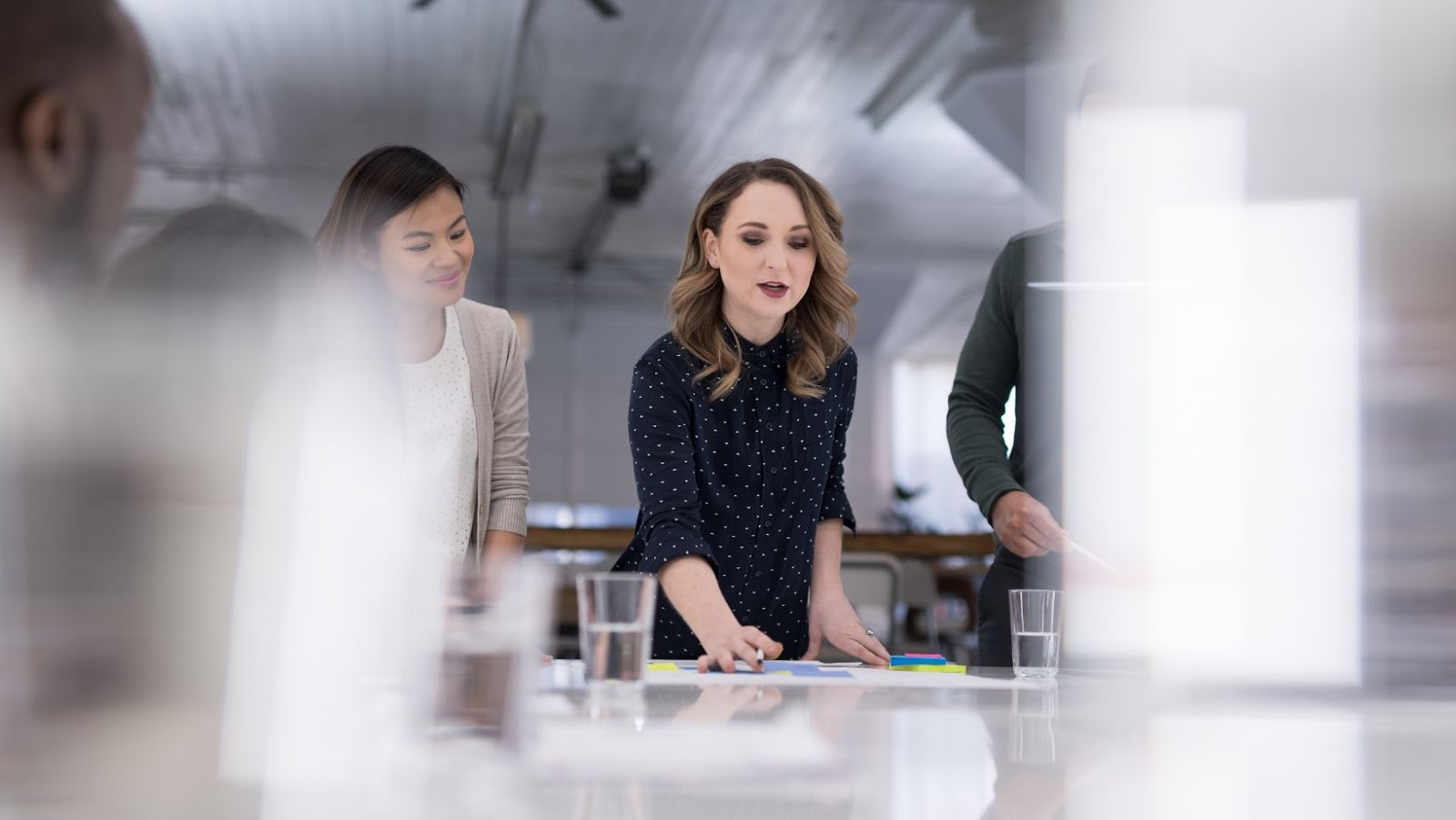 SpotOn Raises $60M Series C To Support SMB Growth
SpotOn has announced a Series C funding round of $60 million to support their growth in the SMB (small and medium-sized businesses) market. SpotOn provides innovations in payments and marketing technology that increase sales and customer loyalty for SMBs.
With this funding, SpotOn can expand their tools and services to more SMBs, better supporting their customers in the SMB market.
Target customer base
SpotOn's target customer base is small to medium-sized businesses (SMBs) in the restaurant, retail, and service industries. SMB owners and entrepreneurs are typically under-served by traditional players in the payments industry and don't always have access to the technologies that bigger businesses take for granted. That's why SpotOn offers tools that help SMB owners attract and retain new customers, digitally manage their business operations from anywhere, and quickly, securely and cost-effectively accept payments.
SpotOn provides unique advantages to its SMBs such as an end-to-end suite of products with no third parties or intermediaries needed for services like payments processing or point of sale (POS) systems. This makes it faster for SMBs to get up and running with SpotOn technologies and allows SpotOn to customise solutions based on each company's specific needs—something off-the-shelf offerings can't provide. In addition, SpotOn has competitive pricing and tailored customer support to ensure our clients have an easily understandable experience without paying exorbitant fees associated with legacy providers of similar services.
Altogether this enables our partner SMBs to focus their energy on growing their businesses. In contrast, we focus on providing powerful back office tools they need—all as part of a unified experience designed specifically for them. We do all this knowing that when SMBs succeed, we succeed; today our partners stand out from the competition by taking advantage of all the features provided to them by SpotOn's technology platform – seamless integration, scalability & secure storage – so they can stay focused on delivering exceptional customer experiences.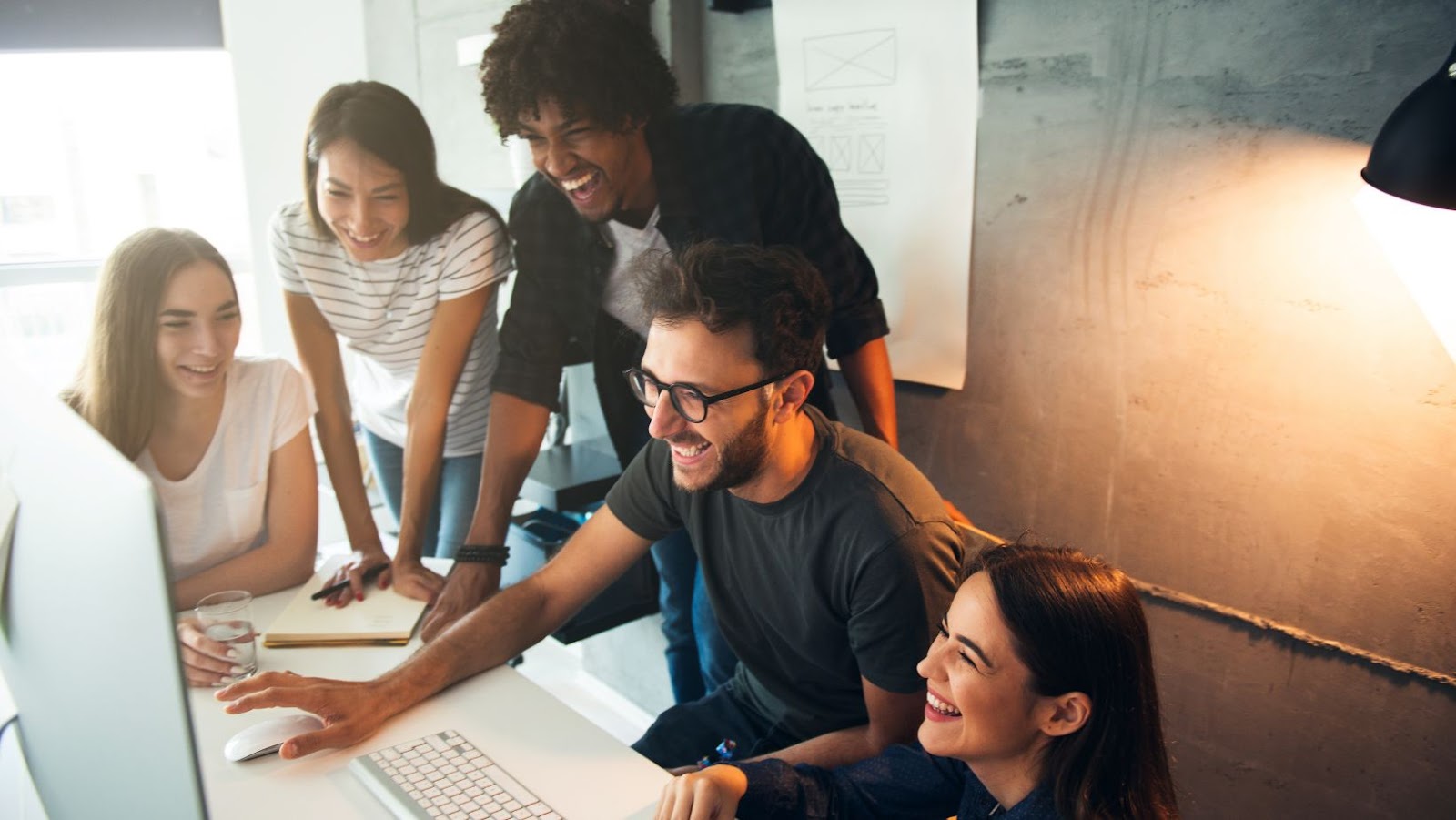 Products and services
SpotOn is a technology and services company that empowers small- to medium-sized businesses (SMBs) to attract, retain, and engage customers more effectively. With SpotOn's product suite of secure payment processing solutions and breakthrough engagement solutions, businesses can increase customer loyalty, grow sales, and improve visibility.
SpotOn caters specifically to the needs of small businesses. Leveraging a data-driven approach, SpotOn provides SMBs with segmentation and identification tools to gain valuable insights into their customers' preferences. Additionally, SpotOn helps small businesses create highly targeted campaigns that capture more repeat purchases from existing customers while helping attract new ones with cutting-edge digital marketing solutions such as email marketing, loyalty rewards programs and targeted discounts.
The company's outstanding team of technology experts has designed powerful software that helps manage customer preferences and automate client communication through text messaging and smartphone notifications, allowing SMBs to stay in contact with their customers efficiently. By providing all the essential resources needed for business success under one roof — from secure payment processing technologies to engaging online marketing tools — SpotOn simplifies the complexities of running a business so owners can focus on what they do best: delivering great products or services!
Growth Opportunities
With the new Series C funding of $60M, SpotOn is looking to further their reach within the small and medium businesses (SMB) market.
This influx of capital will bring opportunities to expand their operations and services, allowing them to make even greater strides in integrating their product into the market.
SpotOn has set sights on dominating the SMB market and growing their business with this new found support.
Expansion plans
With the funds from the recent investment, SpotOn plans to grow and expand its services to the SMB market. This growth focuses on new opportunities such as customer loyalty programs, digital marketing solutions, healthcare payments and acceptance, data insights and analytics. Furthermore, SpotOn will also expand its product offerings by introducing new features to existing products.
SpotOn's growth plans entail further investing in research and development efforts for products like cloud-based point-of-sale (POS) solutions. Additionally, their channel distribution model will be fortified with increasing partnerships with third party apps and payment gateways. Also in their expansion plans includes building a world-class team across various departments while continuously developing culture cohesion within the organisation. Finally, SpotOn aims to create a powerful platform that provides all aspects of business customer engagement and utilisation of real-time customer data insights for decision making.
Overall, this funding allows SpotOn to propel growth at an even bigger capacity than before by extending outreach through effective marketing practices and product innovation and providing even more enhanced customer service experience for business owners.
Market potential
The potential for growth within the small and medium-sized business (SMB) market is huge. However, due to their size, SMBs often lack the resources and access to advanced technologies that larger enterprises have. They also face tighter budgets and stricter deadlines than many of their more established competitors, which makes it difficult for them to keep up with a constantly changing marketplace.
SpotOn's solutions are designed to remove these obstacles, allowing SMBs to grow quickly and efficiently regardless of their budget. By providing access to a powerful range of marketing, sales, payments, customer experience and analytics capabilities, SpotOn enables companies of all sizes to quickly identify growth opportunities by leveraging existing sales data. Additionally, our team has extensive knowledge of the SMB market that can help customers effectively leverage our solutions to maximise growth potential.
With the new funding from Icon Ventures, we can invest further in expanding our offering around the world and developing additional services such as loyalty programs and social media management specifically tailored for small businesses. This will create an even more comprehensive platform that supports multiple areas of an SMB's operations – from marketing strategy through customer engagement – resulting in higher long-term success for our customers.
About Author