SpotOn raises $125M in Series D funding led by a16z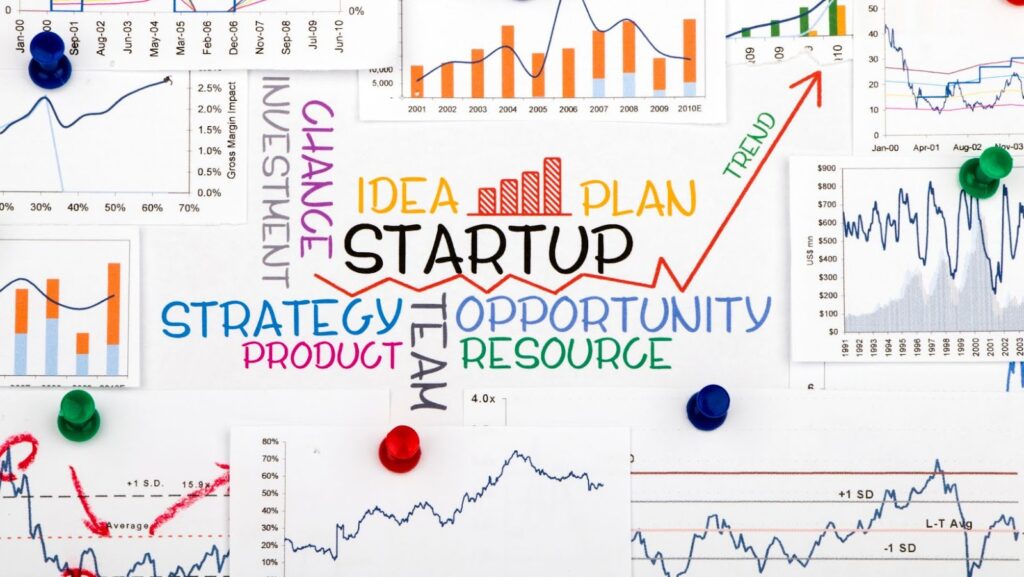 SpotOn, a payments startup focused on small and medium-sized businesses (SMBs), has announced the successful closing of its Series D round, raising $125M in funding led by venture capital firm Andreessen Horowitz (a16z).
This new round of funding tripled SpotOn's valuation to $1.875B from its previous $625M valuation in September 2020.
This fundraising round will allow the company to continue to fuel its growth and momentum, enabling the expansion of its merchant network and developing its technology.
Overview of SpotOn
SpotOn is a leading provider of business management software solutions and services which help small businesses succeed. Founded in 2015, SpotOn provides a comprehensive suite of payment processing, loyalty, reviews, marketing automation, and point-of-sale (POS) solutions. With close to 800 employees in four locations and over 90,000 merchants served throughout North America, SpotOn prides itself on understanding the unique needs of small businesses.
SpotOn's goal is to empower entrepreneurs with the tools they need to succeed by removing barriers such as complex technology integrations and access to capital that have traditionally prevented them from fully taking advantage of opportunities available to larger enterprises. This mission has been recognized with several awards from companies like CNBC's Future List 2020 and FinTech Breakthrough Awards 2020 for Best Payment Security Innovator.
Most recently, on April 13th 2021, the company announced it has completed a $125M Series D funding round led by Andreessen Horowitz (a16z). This infusion of capital will be used for continued research and development into current product lines and investing into new products designed to further enhance their merchants' ability to grow their businesses efficiently.
Overview of a16z
a16z, short for Andreessen Horowitz, is a venture capital firm based in Menlo Park, CA. Founded in 2009 by tech pioneers Marc Andreessen and Ben Horowitz, a16z helps great entrepreneurs build legendary companies.
The firm focuses on helping to build long-term relationships with talented entrepreneurs to provide their startup companies with funding and strategic advice. With a web of more than 300 exclusive networks from top organisations like Microsoft and Google, a16z can match its portfolio companies' access to solutions for nearly any challenge startups face today. In addition, the firm is highly regarded for its deep dive research review process and custom-tailored support system created to ensure success for every team it works with.
Built upon the philosophy that "more than money matters" for startups, the firm offers an array of services beyond seed investing such as areas of expertise like UX design and engineering brainpower which are key components offered in the year-round entrepreneurial program established by Marc Andreessen in 2014. This program aims to foster collaboration between engineers, investors and companies while demystifying launching startups and scaling up rapidly. Furthermore, through "Startup School Incubator" programs at leading universities around the world and providing educational resources online through its website, a16z aims to empower budding entrepreneurs around the world with all they need to start building great products and tech companies.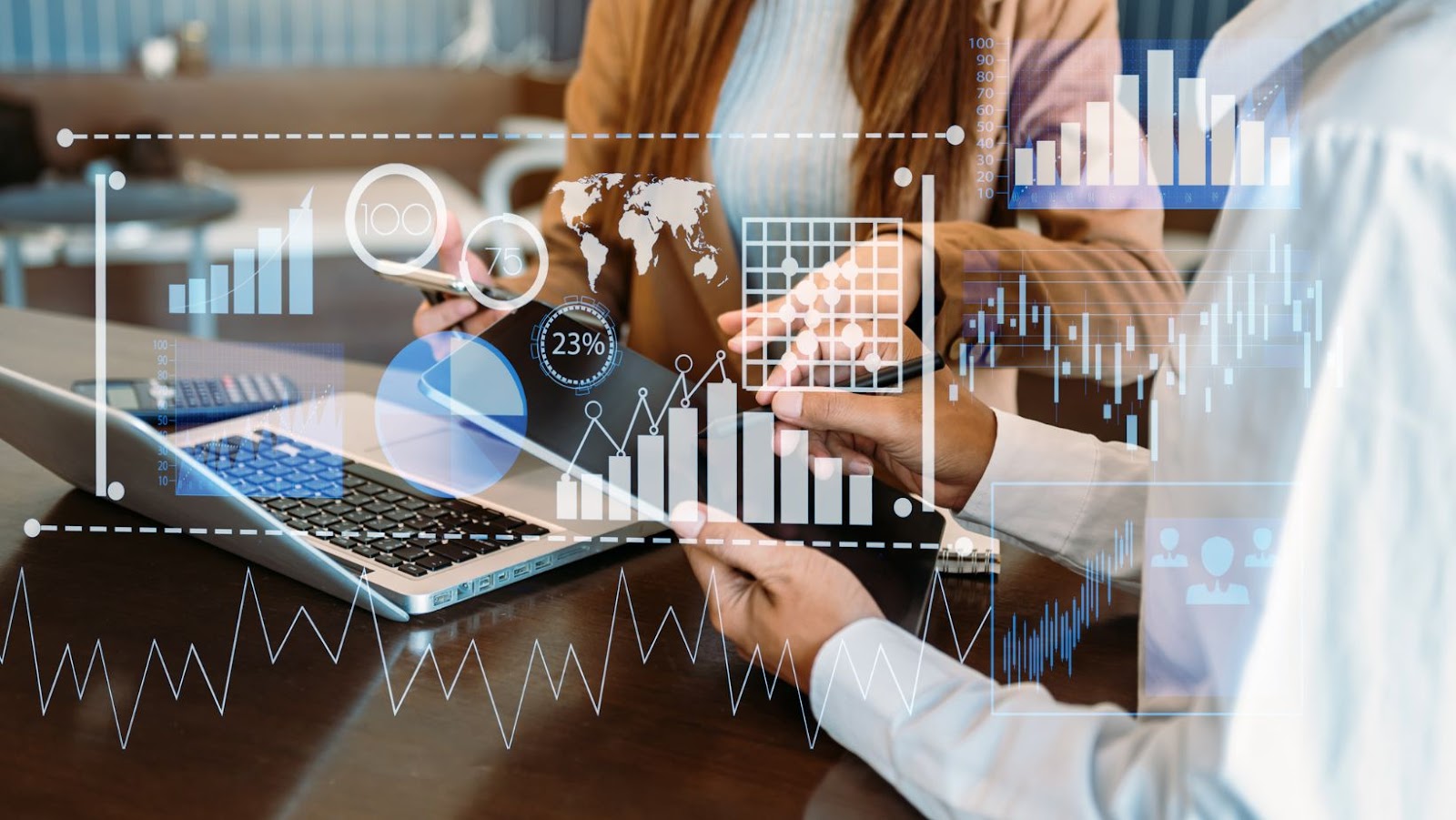 SpotOn, a payments startup focused on SMBs, raises $125M Series D led by a16z, tripling its valuation from last September to $1.875B (Mary Ann Azevedo/TechCrunch)
SpotOn, a payments startup focused on SMBs, announced yesterday that it recently completed a $125M Series D round of funding, led by a16z. As a result of the round, the startup has tripled its valuation, from $1.25B last September to $1.875B.
With this round of funding, SpotOn is aiming to expand its services to more customers, while also investing heavily in product development.
Overview of Series D funding
Series D funding is a round of venture capital financing used to raise capital for established companies. It typically follows the seed, Series A, Series B, and Series C funding rounds that occur earlier in a company's lifecycle. Companies have raised more than $6 billion in venture funds through different stages of their fundraising journey with some of the biggest hitting the mark at more than $500 million in a single round.
Series D often signals a shift for companies from expansion mode to IPO-readiness. The funds are typically used for product development and marketing strategies, helping position the company for an even larger public offering later. To qualify for overall growth investments, companies must have secured at least three rounds from different investors at distinct funding levels—Generally seed investment, followed by A-round / B-round / C=round before being eligible for additional 'growth' investments beyond those milestones.
SpotOn recently announced that they had closed $125M in their Series D financing round led by Andreessen Horowitz (a16z). This follows their successful $50M funding round in February and signals their intentions to move towards profitability and an eventual public offering. With this latest influx of cash, the end of 2019 can be seen as a major inflection point for SpotOn. It will hopefully allow them to continue spearheading innovation in digital payments.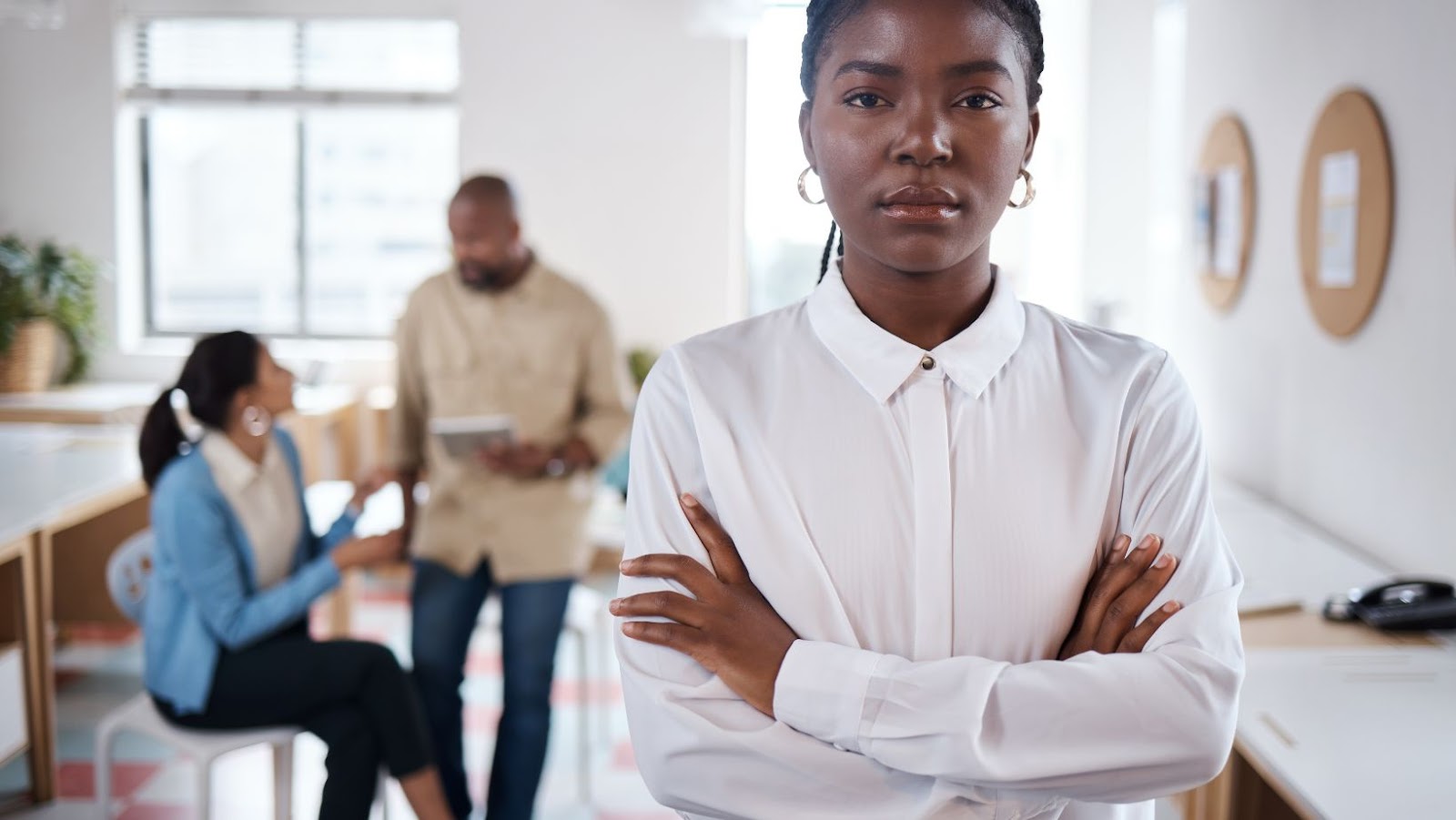 Amount raised and valuation
SpotOn, a payments and software company based in San Francisco, has recently announced it has raised $125 million in Series D funding led by Andreessen Horowitz. With the new round of funding, SpotOn will enable more merchants with payment solutions to help power their online businesses.
The funds will help support the growth of SpotOn's payments platform and software while providing funds for acquisitions. Following the new round of funding, SpotOn's total valuation is now at $1.2 billion.
Andreessen Horowitz (a16z) is a Silicon Valley-based venture capital firm founded in 2009 and led by Marc Andreessen and Ben Horowitz. The venture firm invests in both early-stage startups and established companies across significant industry sectors such as technology, healthcare and financial services. Other investors participating in this round include Felicis Ventures and 8VC.
Impact of Funding
SpotOn's latest funding round of $125M led by a16z has tripled its valuation to $1.875B and sets a new benchmark for payments startups focused on SMBs. This is a huge achievement for SpotOn and it will have a significant impact not just on the company, but also on the industry at large.
Let's explore further.
Expansion of SpotOn's product offering
The SpotOn team is thrilled to announce that a16z has led the company's Series D round, raising $125M. This marks SpotOn's fourth funding round, with total raised capital nearing $300M. As always, the team's paramount focus is delivering valuable products and services to our customers.
With this newfound capital injection, SpotOn will expand our product offering in all areas of payments, loyalty/rewards, and marketing services for small businesses. In addition, we plan to capitalise on relationships with existing partners and introduce cutting-edge technology to enrich the spoton experience for business owners everywhere.
From payment processing solutions to intelligent marketing tools designed with AI-driven algorithms, SpotOn will work hard to bring small businesses everywhere the best in class technologies they need to succeed in today's increasingly digital world.
In addition to product development, this funding injection will enable SpotOn to develop new partnerships within the technology ecosystem and build out new offerings across financial services and international markets – ultimately expanding our ability to meet the needs of an even wider range of SMB customers around the world. SpotOn has experienced tremendous success over recent years. We are confident that the added investment into technological advancements will further enable us as a leader in payment processing solutions for small business owners worldwide.
Increased focus on SMB payments
The announcement of SpotOn's $125M Series D funding round led by a16z shows investors are keen to invest in technologies for small and medium businesses (SMBs). This is the fintech startup's largest venture capital raise to date and although their solutions are widely available to different sectors, they have increased focus on SMBs in recent years. As such, this additional funding will likely be used to deepen and expand their existing product capabilities in the areas that benefit small businesses.
This capital injection allows SpotOn to develop its solutions for payments and customer loyalty services. This includes leveraging its partnership with Mastercard to use Visa QuickAccept to provide a faster, more secure digital payment experience for SMB merchants. Similarly this money could support SpotOn's reward program powered by the SpotOn Deals app, helping businesses turn customers into loyal supporters of their business.
Moreover, within this investment round spoton also acquired point-of-sale provider cPay which combined with the Dashboard loyalty platform could position them as one of the leading providers for SMBs across different industries – from retail and restaurants to salons and auto repair shops. It also allows them access more relevant data from these businesses as peak shop times and appointment habits – enabling them deliver better integrated solutions for their customers.
These advancements give SecurePay an advantage in driving innovation across SMB payments space — enabling access to better tools that enable efficient payment methods for smaller organisations regardless of budget constraints.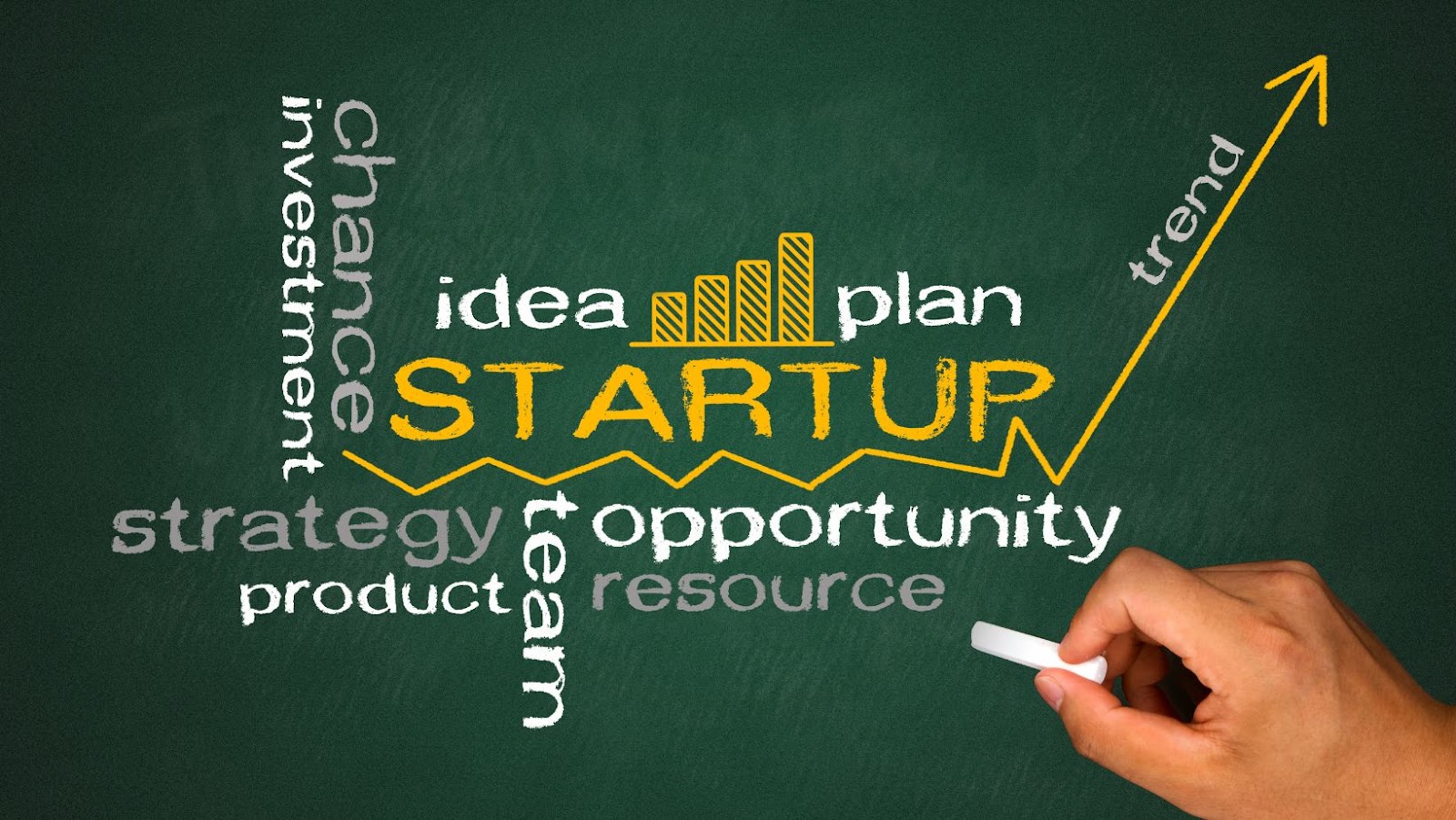 a16z's Investment
Payments startup, SpotOn, announced a $125 million Series D funding round this week, led by venture capital firm, a16z. This investment has tripled the startup's valuation, from the $625 million valuation it held last September, to a current total of $1.875 billion.
Let's take a closer look at a16z's involvement.
Overview of a16z's investment
a16z, the venture capital firm of renowned business visionaries from Andreessen Horowitz, has recently invested a significant amount – $125 million – into SpotOn, a customer engagement platform. This Series D round is led by a16z, who acted as the sole investor.
SpotOn's Series D funding will enable them to accelerate their mission of helping small businesses succeed by maximising their efficiency and reach through technology. In addition, the investment will improve SpotOn's data-driven approach to providing small business customers with insights and tools to help them succeed.
a16z's investment helps both parties achieve their mutual objectives: With the influx of funds, SpotOn can continue exploring opportunities in customer acquisition and retention. In contrast, a16z can now tap into SpotOn's cutting-edge software platform to create new products and services that could positively impact small and larger businesses.
The CEO of SpotOn expressed his enthusiasm for this partnership between the two entities saying "Our team is excited to be working with a16z…We look forward to leveraging their institutional knowledge of software-as-a-service technologies to best position our platform offering for continued growth." With the additional resources from this financing, SpotOn expects to grow from serving 24 million customers today to 86 million by 2021.
Impact on SpotOn's future
SpotOn's Series D funding strengthens their strategy and long-term mission to become a major digital payment player. The investment round was led by venture capital firm Andreessen Horowitz (a16z), who has a successful investment portfolio in enterprise software, fintech, and marketplaces.
The $125 million funding will help SpotOn accelerate its product development, expand its customer base, and explore new opportunities to build its technology platform. This could include onboarding more merchants into the SpotOn network and increasing strategic partnerships that leverage the company's unique approach to digital payments. These activities will continue to drive the company's growth in the future.
SpotOn's ability to invest more strongly in its products with this additional capital should reap long-term benefits for merchants across all industries — not just those traditionally served by larger payment processors such as restaurants, retail stores, and hospitality businesses. In addition, SpotOn has proven itself a top contender within the payments provider space through innovative products such as membership models and loyalty reward systems. As it moves forward with this fresh injection of funds, everyone can expect even more groundbreaking solutions from SpotOn moving forward.
Future Outlook
After SpotOn, a payments startup focused on SMBs, announced that it had raised $125M in Series D funding, led by a16z, and tripled its valuation from last September to $1.875B, its future outlook is looking bright.
With the additional funds, SpotOn can now look forward to expanded capabilities, further investments in its technology, and greater reach. So let's delve into what the future may hold for SpotOn.
SpotOn's plans
SpotOn, a payments and software platform for small businesses, has raised $125 million in the newest round of its Series D funding led by venture capital firm a16z. The new capital will accelerate investments in product innovation and further expand SpotOn's presence across the U.S., particularly in underserved communities.
SpotOn CEO Xavier Helgesen said that the company's plans are two-fold: to invest in building out its platform while considering additional acquisitions that make sense strategically. This includes improving customer experience with faster onboarding times, offering more diverse financial services via partnerships, and developing innovative products like SpotOn Scan & Pay which eliminates lines at merchants.
The company also plans to continue expanding into new markets with new products designed for local businesses such as its latest release, SpotOn Connect — a suite of mobile engagement solutions helps small businesses stay connected with customers for marketing, loyalty and insights on staff performance. Additionally, the company will be looking to introduce products tailored specifically for enterprise customers' needs like feature-rich business tracking software solutions and employee security features.
By investing further in product development and strategic partnerships upfront and expanding into new markets down the line — SpotOn is poised to become one of the leading payments processing platforms across America focused on providing services suited just right for small business growth needs.
a16z's plans with SpotOn
Andreessen Horowitz (a16z) announced that they have led a $125M Series D financing round into SpotOn, a business software suite specifically built for small businesses.
This massive funding round is a great sign of the market's confidence in SpotOn's potential to define the future of small business technology, making it easier for them to control their finances, operations and marketing strategies. With this new injection of funds, SpotOn plans to invest heavily in its product development efforts and pursue partnerships with businesses across the globe.
a16z will join SpotOn's board as part of this large fundraise and has set clear goals and objectives over the next several years. These include further strengthening partnerships with small businesses worldwide and solidifying their position as market leader within small-business management and operations software solutions.
At this stage in its life cycle, SpotOn is well-positioned to become a transformative force amongst SMBs worldwide, thanks in part to a16z's support — making it easier than ever for them to manage their financial operations, marketing and data insights.