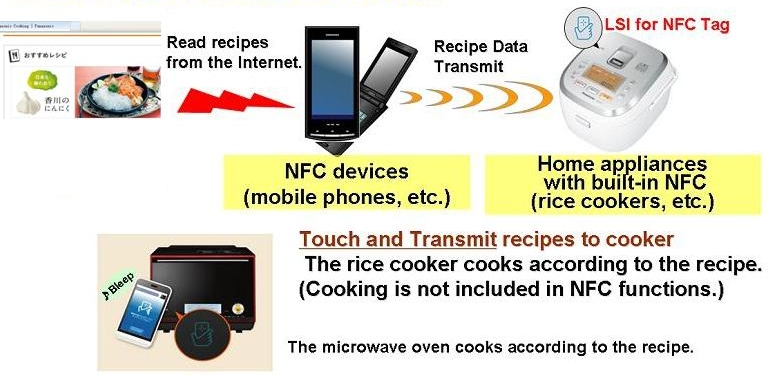 NFC tags are becoming more and more popular among the tech community. Google, in particular, has been embedding them into their products. These small stickers can be programmed to do anything-like unlock your phone or transmit data between devices. They're also not just for tech geeks-you can use these tags to organize your holiday decorations, keep your keys on hand, or remind yourself of any number of tasks you need to complete!
What are NFC tags and what do they do
NFC tags are small stickers that can be programmed to do anything-like unlock your phone or transmit data between devices. These stickers are often mistaken as bar codes, but they're different in that they can be scanned from a distance and don't require line of sight to do so.
How can you use NFC tags to make your life easier
These tags can be used in any number of ways to make life more convenient-they're not just for tech geeks! Some uses include:
• Add a tag to your keys and use it with an NFC lock screen or app like Tasker (if you don't know how to program, consider asking someone who does).
• You can use tags to organize your holiday decorations or label your storage boxes.
• Keep track of the location of important items like your computer, purse, or camera by adding tags to them and using an NFC scanner app with a unique ringtone to alert you when they're out of range.
• If you're a fan of the show "Hoarders," use tags to keep track of when you last used an item.
• If you're a student, keep track of when your homework assignments are due.
• Program labels for your favorite recipes, attach them to the ingredients, and use an NFC recipe app to read them.
• Use tags as bookmark replacements-program them with your book's description or a link, then tap it against your phone's NFC reader to open the link.
Places where you can buy NFC tags
You can find NFC tags at your local electronics store, office supply stores and some grocery stores. The best place to start is usually Amazon where you can find them in bulk.
How to program NFC tags
Programming NFC tags is easy with the right equipment. If you only want to put simple information on your tag, you can do it by hand using an app on your phone or tablet. On the other hand, if you want to be able to store more detailed information like website links, GPS coordinates and contact information on your NFC tags, you'll need a tag programmer. The possibilities are limitless!
 Examples of how people are using NFC tags
Some people are using NFC tags to:
– Unlock their phones
– Share contact information between devices
– Store passwords
– Keep track of important items
– Tag their photos
– Unlock WiFi on the go
– Set reminders for things like taking medication or completing certain tasks, like making a phone call to someone important.
You can also use NFC tags for things you don't even know about yet! It's always a good idea to have them around in case you think of something unique.
What does couldn t read nfc tag mean
There are a few different things that this message might mean, but the most likely explanation is that your phone doesn't have NFC capabilities. NFC is a technology that allows devices to communicate with each other wirelessly by touching them together-if your phone doesn't have this capability, it won't be able to read the tag.
Conclusion
NFC tags are a new technology that will change the way we interact with our devices. Their uses are endless, and they can be customized to meet your needs in countless ways.
About Author