OpenAI plans to invest in a wide range of AI technologies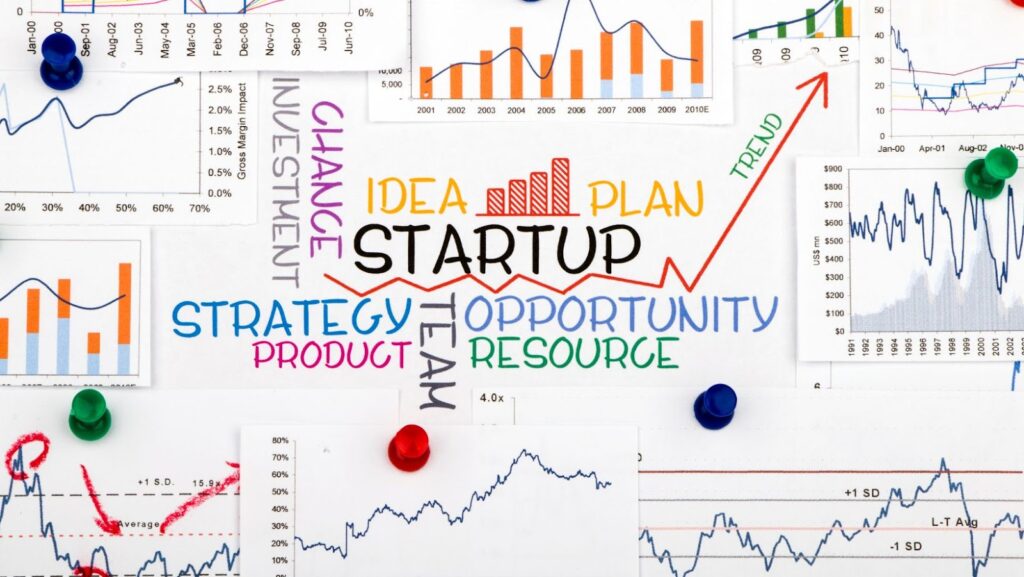 OpenAI, a company focused on researching artificial intelligence and its applications, has just announced a new venture capital fund.
This $100 million fund is set to invest in early-stage startups dedicated to developing AI technologies.
With Microsoft as a partner and focusing on making big early bets, OpenAI is positioning itself as a major player in the tech marketplace.
Overview of OpenAI and its mission
OpenAI is a non-profit artificial intelligence (AI) research lab with the mission of "ensuring that artificial general intelligence (AGI) benefits all of humanity". OpenAI was launched in 2015 with $1 billion in founding investments from various Silicon Valley investors, including Peter Thiel and Elon Musk. The company's goals are investigating and developing intelligent systems to improve the world for everyone, collaborating openly with each other, and promoting safety as AI continues to expand and become increasingly unpredictable.
Recently, OpenAI announced a $100 million startup fund to make early investments in promising AI technologies. According to their press release, these investments will prioritize companies that develop products which could be used "to extend human abilities rather than replace them. Microsoft will serve as the exclusive partner for OpenAI's new fund, the largest AI venture fund ever raised. Through this partnership both Microsoft and OpenAI have committed to an ambitious goal of building Artificial General Intelligence (AGI).
Overview of the $100M startup fund
OpenAI, the artificial intelligence research laboratory co-founded by Elon Musk, has announced plans to invest in a $100M startup fund to advance the development of a wide range of AI technologies. The fund aims to make early bets on companies making strides in AI, from computer vision to robotics and other areas.
The fund's mission is part of OpenAI's broader effort to promote responsible advancement of AI. As part of its long-term investment strategy, OpenAI believes in investing in "bigger bets over longer time frames" with the potential for massive returns. These investments will be made in experienced teams working on cutting edge issues that have already built significant traction or operated a demonstration product.
The investment will be made with Microsoft co-funding some investments and providing support such as access to data alongside OpenAI's early stage venture capital resources and expertise. Microsoft and OpenAI formed a strategic partnership earlier this year, when Microsoft took part in Round 2 investments into OpenAI raising more than $1 Billion in total funding, including much other funds and Microsoft's lead investment of $1 billion round led separately by Softbank Group Corp.
OpenAI believes these strategic partnerships can significantly impact its mission towards responsible advancement of AI technology globally. Utilizing its invested capital, OpenAI's serious interest is accelerating startups with world-changing ideas and commercial applications at the forefront for accelerating Artificial Intelligence globally.
OpenAI's $100M startup fund will make 'big early bets' with Microsoft as partner
OpenAI recently announced launching a $100 million startup fund to invest in and support the best AI technologies. The fund intends to make "big early bets" in AI and position OpenAI as a partner and leader.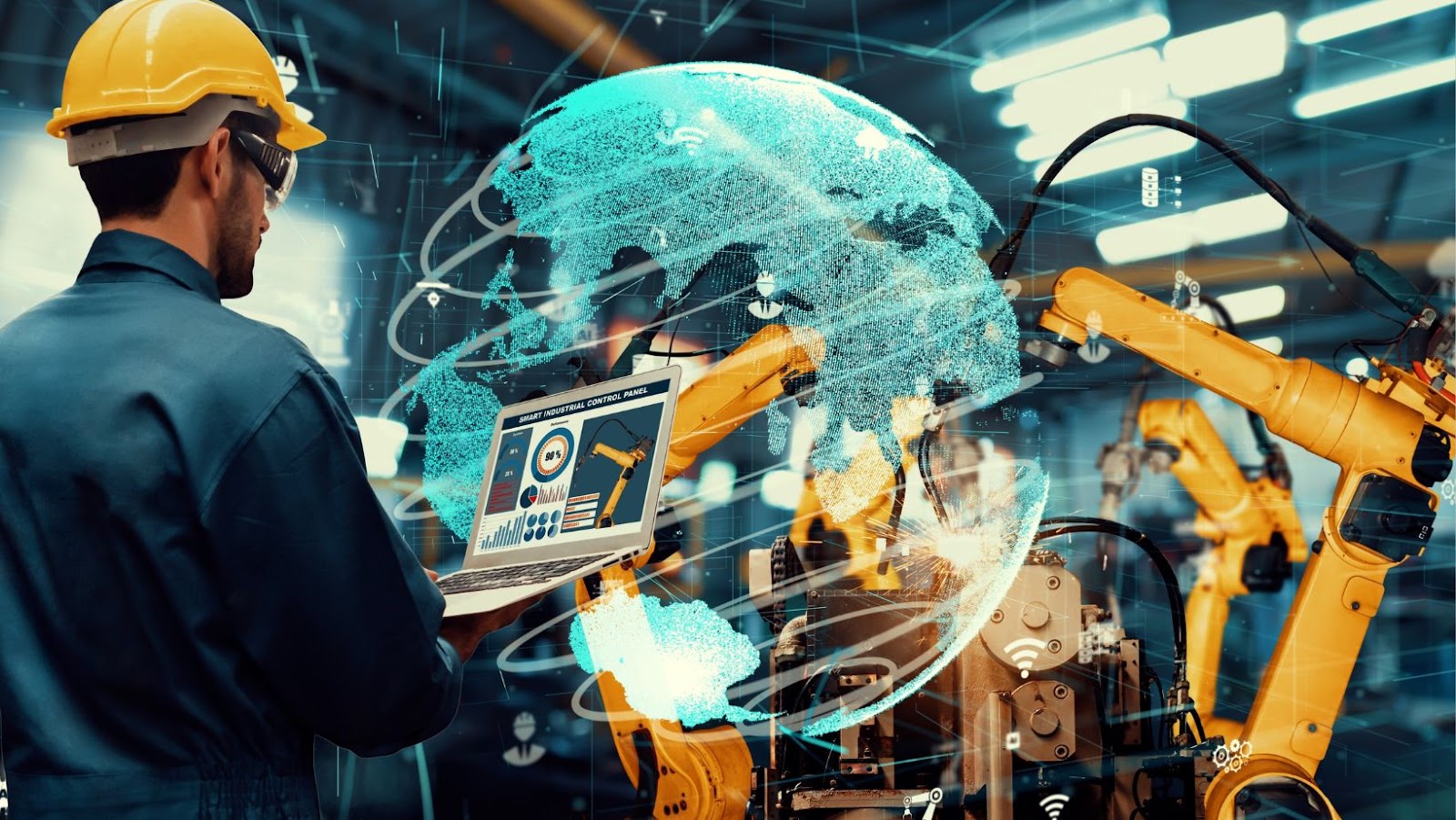 The new fund will focus on research, development, and product development. In addition, OpenAI plans to partner with startups, corporations, and other organizations to drive innovation and progress in AI.
Focus on 'big early bets'
OpenAI, the San Francisco research lab backed by Microsoft, has announced the launch of a startup fund that will make "big early bets" on artificial intelligence breakthroughs. The OpenAI $100 million fund promises to invest in diverse AI technology startups worldwide and "make large investments early on".
The venture capital firm will look for businesses building new software, hardware, and approaches that can spur further advances into AI. OpenAI's investments will focus on technologies that increase AI development resources and capabilities, such as systems speeding up autonomous vehicle development; infrastructure platforms allowing developers efficient access to large-scale computer networks; and novel tools and applications making AI more accessible or augmenting its use.
Partner Sam Altman and CTO Greg Brockman manage the initiative. They aim to invest in companies who have made progress or pioneered changes in AI technology rather than ones at a very early stage of development, affording speed-to-market advantages for those companies with some head start in place over potential competitors. The venture fund plans to focus on disruptive technologies and inspiring ideas, such as those for practical applications of machine learning like natural language processing or computer vision.
OpenAI anticipates opening their first few investments before 2021 with Microsoft providing support as an anchor partner. This strategy sets up a new approach from major investors seeking out sizeable returns while shouldering risk factors through collective exposure across multiple investments while potentially accelerating gains around the sector overall.
Invest in a wide range of AI technologies
OpenAI's $100M Startup Fund will make "big early bets" with Microsoft as a partner and is designed to invest in a wide range of Artificial Intelligence (AI) technologies. OpenAI announced in April of 2020 that it has raised the money from Microsoft, which will take a minority stake, according to the Wall Street Journal.
The startups funded by OpenAI will focus on computer vision, natural language processing, robotics and generative design, which uses AI-components for simulations to generate entirely new products or services.
OpenAI's investment strategy will have three parts – big early bets (investment in select companies with innovative technology that could lead to important breakthroughs), venture investments (startups at seed/early stage) and professor-led research labs (funded within universities). Each investment vehicle has unique characteristics enable OpenAI to respond quickly and powerfully to market or technology opportunities.
Microsoft has committed $1 billion in funding for OpenAI's startup fund over the next five years, while OpenAI itself contributed $100 million of its funds. The syndicate also includes a group of experienced venture capitalists supporting the various investments. This diverse set of investors provides an opportunity for incredible collaboration around modern technology advancements in AI-driven products and services worldwide.
Partner with Microsoft to expand investments
OpenAI, the Silicon Valley artificial intelligence startup backed by Elon Musk, Peter Thiel and others, is expanding its investments in AI startups through a new $100 million fund. In addition, OpenAI announced that it partnered with Microsoft Ventures to double down on its support for current and future portfolio companies. The investment strategy will allow OpenAI to make "big early bets" by partnering with Microsoft Ventures to create more opportunities for AI startups.
Microsoft Ventures already has four AI-focused investments, including Cogitai, Nervana Systems, Turi and Vicarious. With OpenAI's support, Microsoft can inject an additional $100 million into startups. This will enable them to invest in more companies through bigger and longer-term investments compared to initial seed rounds of funding.
Since July 2016, OpenAI has supported over 20 portfolios across the AI technology space and applied machine learning solutions such as analytics platform Wibyson; communication platform Nuance Communications; facial recognition service provider Koko Networks; robotics start-up Anybots; natural language processing (NLP) developer Aylien; startup which enables drones Autolisp Technologies; speech recognition firm Speechmatics and autonomous driving solutions provider TheOpticomp Corporation (TOPCo). In January 2017, OpenAI became a Series A investor in Wibyson and invested in Vicarious FPC at Series B late last year.
The $100M fund will help OpenAI partner with Microsoft Ventures to expand their portfolio of current and future investments into promising areas within the rapidly evolving AI space. This strategic move shows that both OpenAI and Microsoft understand the potential of artificial intelligence technology innovation thus giving confidence for others looking at investing in this important sector.
Benefits of OpenAI's Investment Strategy
OpenAI has announced plans to invest in a wide range of Artificial Intelligence (AI) technologies with a 100 million dollar startup fund and a partnership with Microsoft. This investment strategy has the potential to significantly accelerate the development and use of AI technology.
In this article, we'll look at the benefits of OpenAI's investment strategy and how it will help shape the future of AI.
Accelerate the development of AI technologies
OpenAI's $100M startup fund will make 'big early bets' with Microsoft as partner, aiming to accelerate the development of AI technologies. In addition, OpenAI's investment strategy is to create new spinoff companies focused on artificial intelligence and machine learning. This will enable OpenAI to help build and strengthen a community of AI startups as a nucleus for larger projects.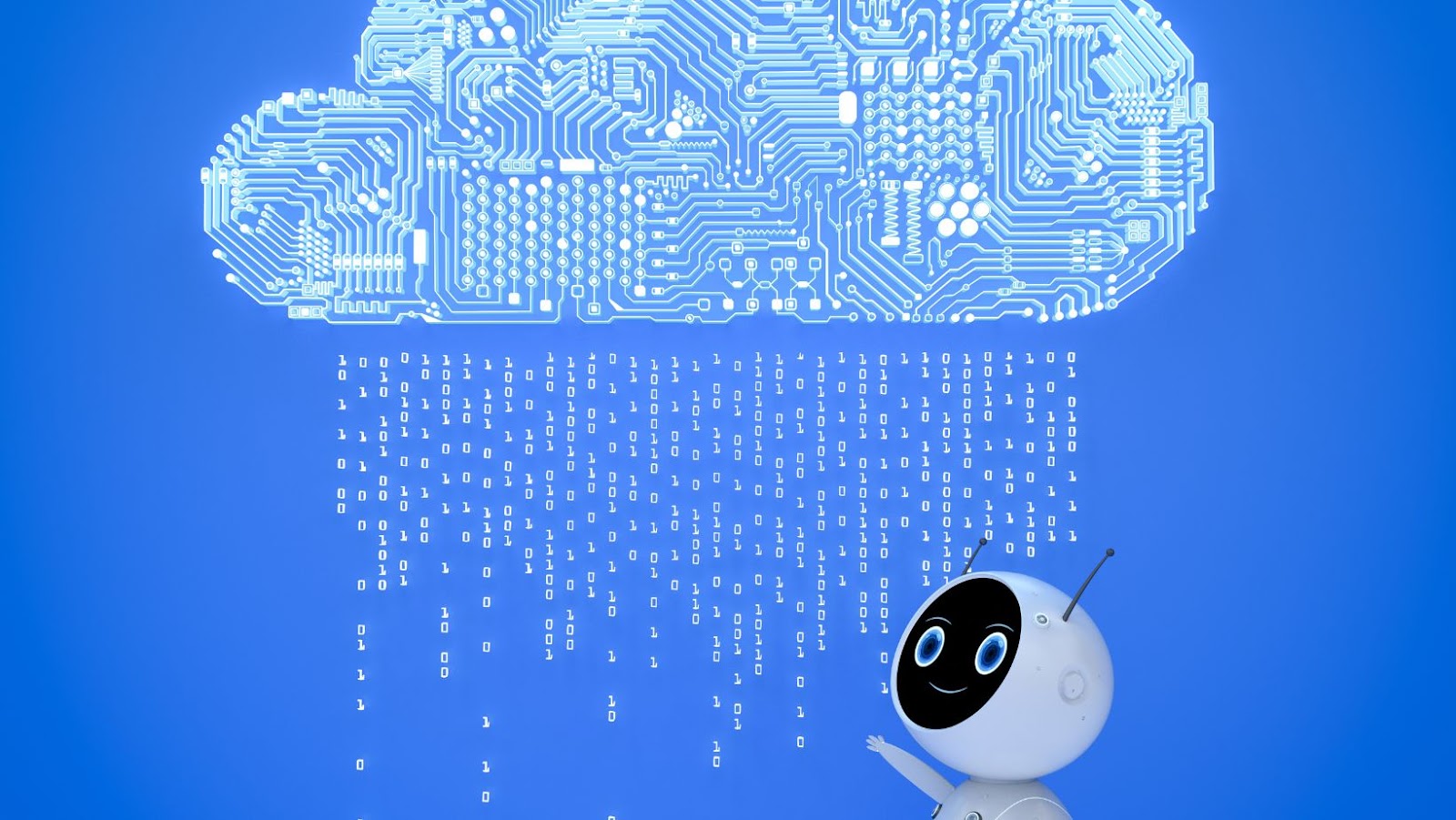 OpenAI's leadership team manages the startup fund in partnership with Microsoft Ventures. With their combined expertise, the team will select firms across different AI stages, including foundational deep learning research, commercializing technologies in single-digit millions and investments into mature companies late-stage development. The broad scope of investment focus will allow OpenAI to create tangible products and experiences that benefit users.
With its commitment to invest in a wide range of AI technologies growing rapidly, OpenAI has set its crowning achievement with this new startup fund. This deep collaboration between OpenAI and Microsoft will provide access to resources at scale, allowing OpenAI to build an ambitious ecosystem for product innovation in the age of artificial intelligence.
Increase the chance of success for startups
OpenAI's $100M startup fund is intended to increase the chance of success for startups building AI-enabled technology. In addition, this investment strategy should help companies with limited resources to join the industry and benefit from Microsoft's extensive resources such as cloud infrastructure and expertise in artificial intelligence, data analytics, and machine learning.
The investment fund will allow OpenAI to support companies pushing the boundaries of AI technologies forward. In addition, the Microsoft partnership provides additional power and insights by giving startups access to their experts and technology which may otherwise be unavailable or prohibitively expensive for most small businesses. The funds will also provide funding for efforts ranging from internal research and development, early pilot programs, customer acquisition, marketing campaigns, scaling initiatives, and collaboration opportunities.
OpenAI stated, "We believe that by supporting many teams in different directions we'll have a greater chance of making big progress faster – whether or not these elements materialize into products or become part of OpenAI's technology portfolio." Companies supported by this startup fund could also benefit from consultations with OpenAI's research staff who possess significant experience building AI-enabled businesses from the ground up. This funding could bridge the gap between theoretical AI development at universities globally and applications in industry conditions leveraging large databases on various topics.
Overall, OpenAI's investment strategy is intended to empower businesses seeking capital, foster innovation within tech communities, uncover groundbreaking applications for artificial intelligence technology, and uncover new avenues for growth within emerging markets through increased access to development support.
Provide more opportunities for AI researchers
OpenAI's $100M startup fund will provide a unique opportunity for AI researchers in academia and industry. It is estimated that the fund could generate an impressive total of 50 investments over the next 3–4 years. This will enable OpenAI to make 'big early bets' on promising technologies with Microsoft as its partner and smaller investments in teams from the world's leading research institutions.
The partnership between OpenAI and Microsoft provides a platform for support, collaboration, and sharing ideas amongst top technical minds worldwide. The resources, guidance and networking opportunities this fund made possible will benefit entrepreneurs and techno-commercial enthusiasts alike, providing these individuals with an invaluable stepping stone in their path to success.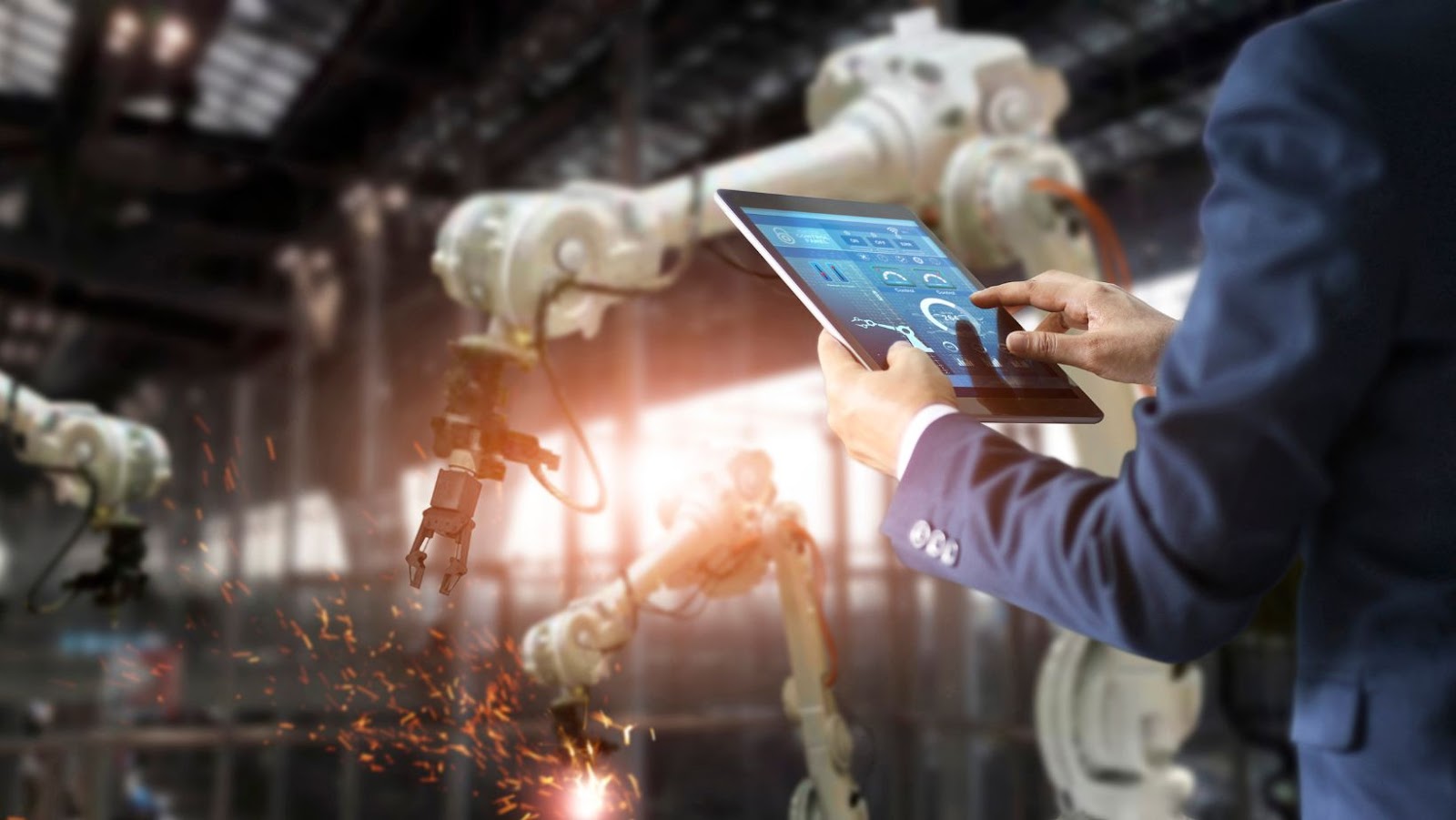 Importantly, OpenAI has stated it will award grants down to five-person teams that are "working on crazy AI projects" which have potential but are too drastic of a risk for investors or venture capitalists. This guarantees that underfunded projects which have the potential to revolutionize AI will be given the opportunity they deserve.
By investing proactively and allowing open communication with technology professionals worldwide, OpenAI's strategy ultimately creates more funding opportunities for existing and emerging projects, thus providing greater access to resources for AI researchers to turn their visions into reality.
Conclusion
OpenAI's $100M startup fund aims to invest in a wide range of AI technologies. The fund will focus on early investments, partnering with companies like Microsoft to bring these technologies to the market.
OpenAI's funding efforts will help promote the development of AI technologies, creating new opportunities in the field. This is an exciting step forward for OpenAI and the AI community.
Summary of OpenAI's investment strategy
OpenAI, a leading artificial intelligence (AI) research lab, has launched a $100 million startup fund to support AI entrepreneurs and startups. OpenAI aims to create an environment where people can safely develop powerful new AI technologies without worrying about their impact on society. To this end, OpenAI's fund is designed to make "big early bets" on promising AI projects.
OpenAI plans to invest in a wide range of AI technologies that can have a positive effect on the world, such as autonomous vehicles and conversational agents; open source software platforms for developing tailored APIs and frameworks for machine learning; and advanced robotics for exploring dangerous environments, like space or disaster zones.
Aside from making direct investments in these industries, OpenAI also intends to partner with large tech companies such as Microsoft and others, investing in them at all stages of development. This will allow the company to share its knowledge with the wider community while providing additional capital for high-growth startups with potential for huge Impact.
In short, OpenAI's $100M startup fund will make 'big early bets' with Microsoft as partner—investing in cutting-edge AI projects backed by experienced teams within different areas such as robotics and autonomous driving—to positively impact society. At the same time, create economic opportunities across the world.
Potential impact of OpenAI's investments
OpenAI's ambitious $100 million venture fund will focus on investments that could impact the AI landscape shortly. Microsoft, which will provide technology and engineering support, is one of OpenAI's key partners. In addition, the fund plans to make "big early bets" on projects showing promising progress by investing in startups and other organizations working on new, original AI-related technologies.
OpenAI hopes to spur advances in multiple industries with its investments and create opportunities for up-and-coming businesses entering this exciting field. Its strategy may include investing in various disciplines such as computer vision, natural language understanding, robotics and machine learning. By allocating funds toward a mix of startup projects and research initiatives from established players, OpenAI is positioned to expand the scope, efficiency and effectiveness of AI technology advancements, leading to more efficient products and technological improvements across many different industries.
This fund also provides companies with access to cutting-edge technological advancements designed to produce increased collaboration between startups, universities and industry giants — a feat can be difficult due to incumbent interests from current industry leaders that may impede progress or hinder communication between different stakeholders. By connecting these players under one framework, OpenAI seeks to create an environment where true innovation can occur with minimal barriers or disruption.
OpenAI's $100M investment fund has the potential to bring groundbreaking developments in AI technology by inspiring more collaboration between startups and larger companies with established resources while also benefiting innovative newcomers who are working towards making strides in AI technology development. It stands poised as an encouraging advancement that could promote wide ranging partnerships beneficial for all involved while building off existing expertise within the industry – ultimately providing greater opportunity for innovators at every level.
tags = launching a $100 million startup fund, openai startup fund, partners will invest in early-stage AI companies tackling major problems, openai altman 100m microsoft aicoldeweytechcrunch, openai altman 100m aicoldeweytechcrunch, openai sam altman microsoft aicoldeweytechcrunch, openai altman microsoft aicoldeweytechcrunch, openai sam altman aicoldeweytechcrunch, openai sam altman 100m microsoft aicoldeweytechcrunch, sam altman 100m microsoft aicoldeweytechcrunch, sam altman 100m aicoldeweytechcrunch
About Author