How Novakid's online English lessons help kids learn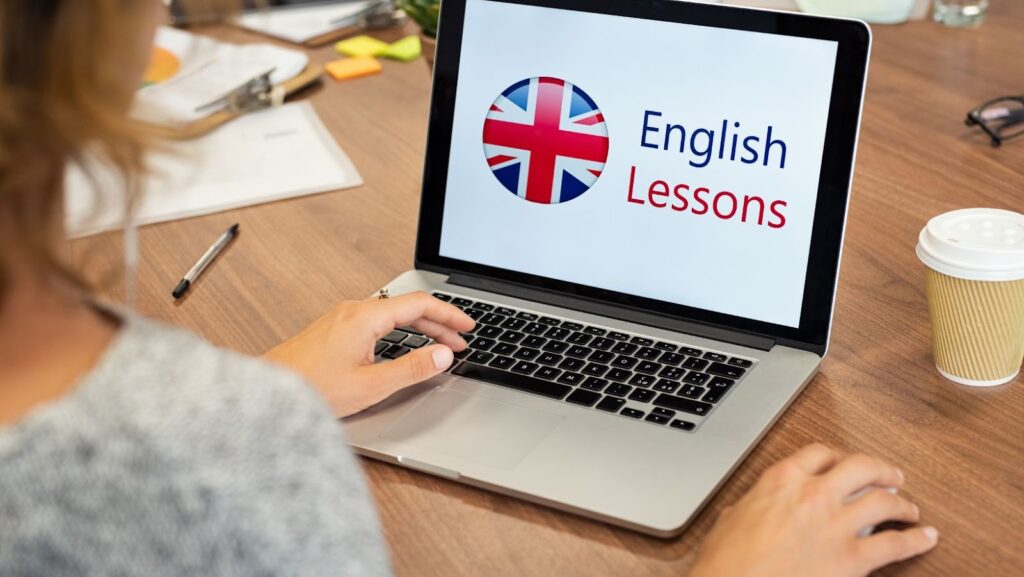 Novakid is an online English program developed for kids aged 4-12. It provides a safe and fun learning environment for children to learn English from the comfort of their homes.
With interactive activities and visuals, Novakid's online English lessons make learning English interesting and enjoyable for kids. By providing kids with an engaging learning environment, Novakid helps children become confident in speaking, reading and writing in English.
Novakid Online English lessons for kids 4-12 years old
Novakid is an education platform that provides fun and interactive online English lessons to kids aged 4-12. This platform uses games, stories and activities to engage young students in learning. The lesson plans are designed to be both educational and entertaining, featuring engaging characters that help kids acquire key language skills and develop a strong foundation for lifelong success.
The online English lessons have been created with input from experienced educators in language acquisition for young learners. By capitalizing on a growing trend of digital classrooms, Novakid offers a convenient way for children to learn fundamental proficiency in English at their own pace.
Novakid's curriculum is built around four distinct levels – Preschool, Beginner, Intermediate, and Advanced – with each level introducing progressively more challenging materials. Through step-by-step immersion in vocabulary building, grammar means, comprehension techniques and pronunciation practice, kids can gain confidence in speaking and understanding a range of texts.
In addition to the lessons themselves Novakid also provides a variety of other activities such as holiday-themed stories and games as well as limited time events which offer exclusive rewards helping motivate your little ones throughout their journey in mastering English. Through all these exciting experiences learning has never been so much fun!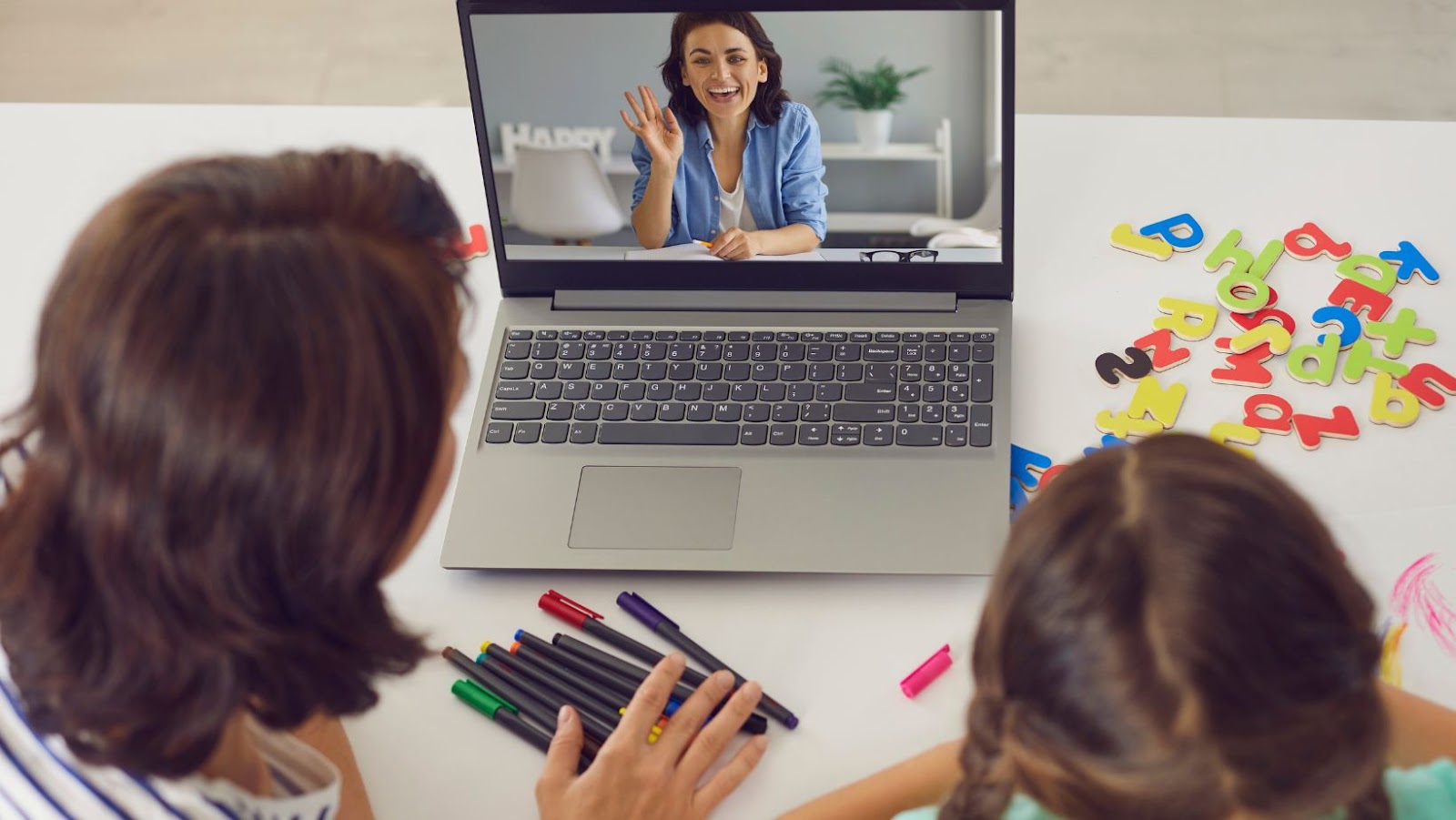 Benefits of Novakid's Online English Lessons
Novakid's online English lessons help kids 4-12 years old learn essential English language skills with interactive and fun curriculums. Novakid focuses on the four major areas of language learning: reading, writing, listening, and speaking. With the help of native English-speaking teachers and cutting-edge technology, Novakid ensures that kids get the best possible learning experience.
Let's discuss the benefits of Novakid's online English lessons.
Customized learning pathways
At Novakid, we believe in providing students with a personalized language learning experience tailored to their needs and interests. By assessing each individual's current level of English fluency, our platform creates custom recommendations for their progress, extra help and exercises needed. This means that the lessons provided to each student are adapted to create a unique program based on their strengths and weaknesses.
Our custom learning pathways ensure students receive targeted instruction with carefully formulated curricula. In addition, our comprehensive material is geared toward helping students make meaningful progress at the pace that works best for them. With our support, we guarantee that they will reach their desired proficiency level while ensuring they're having fun!
Moreover, Novakid teachers are experienced with a team of well-trained professionals dedicated to helping their students focus on areas likely to be challenging for them and build up confidence by mastering English fundamentals before advancing onto more complex topics. They'll also be able to monitor their progress and receive feedback via the intuitive interface. This makes it easy for parents to keep track of how far along their child is in the coursework with minimal effort required from them!
Engaging and interactive activities
The Novakid online English lessons for kids 4-12 years old provide engaging and interactive activities to help children learn. Children will interact directly with their teacher, or virtual tutor, in a safe and secure online environment. Through interactive games, stories and activities, students will develop their pronunciation, listening, reading and writing skills while having fun. The dynamic learning style doesn't just keep the student's attention but actively encourages them to practice and retain what they learn over time.
For parents seeking to study remotely with their children at home, Novakid's online English lessons allow each parent to determine which activities are most appropriate for their son or daughter. With teachers available individually and in group sessions, parents can find the best combination of learning pace, activity style and class size that best suits their child's needs.
From practice exercises that involve speaking aloud with virtual tutors to read-along tales where children can join in story-telling fun; Novakid offers a range of activities designed to engage kids at all levels of English comprehension. The classes are tailored towards particular age groups – with toddlers enjoying easier tasks such as vocabulary building fun through illustrated books; while older children tackle comprehension tasks linked directly to reading material – creating a meaningful study experience at home!
Experienced and qualified teachers
Experienced and qualified teachers lead Novakid's online English lessons. Our teachers have undergone a rigorous selection process, and each is certified for English language instruction. They deeply understand English language skills, cognitive development, literacy, and linguistics.
The classroom environment at Novakid employs positive reinforcement and structured activities that keep kids engaged while aiding in the learning process. Our teachers ensure that every child feels comfortable and secure while learning proper pronunciation, grammar, vocabularies and sentence structures. The classes also help build self-confidence in young learners while communicating with classmates worldwide.
Additionally, our teaching team offers guidance to individual students within each class. They work with parents to provide resources and advice – they can suggest activities or share tips on how families can continue the learning journey outside the classroom. With this one-on-one approach to student success, Novakid's students benefit from the teaching provided by learned educators committed to cultivating strong language skills among children 4 – 12.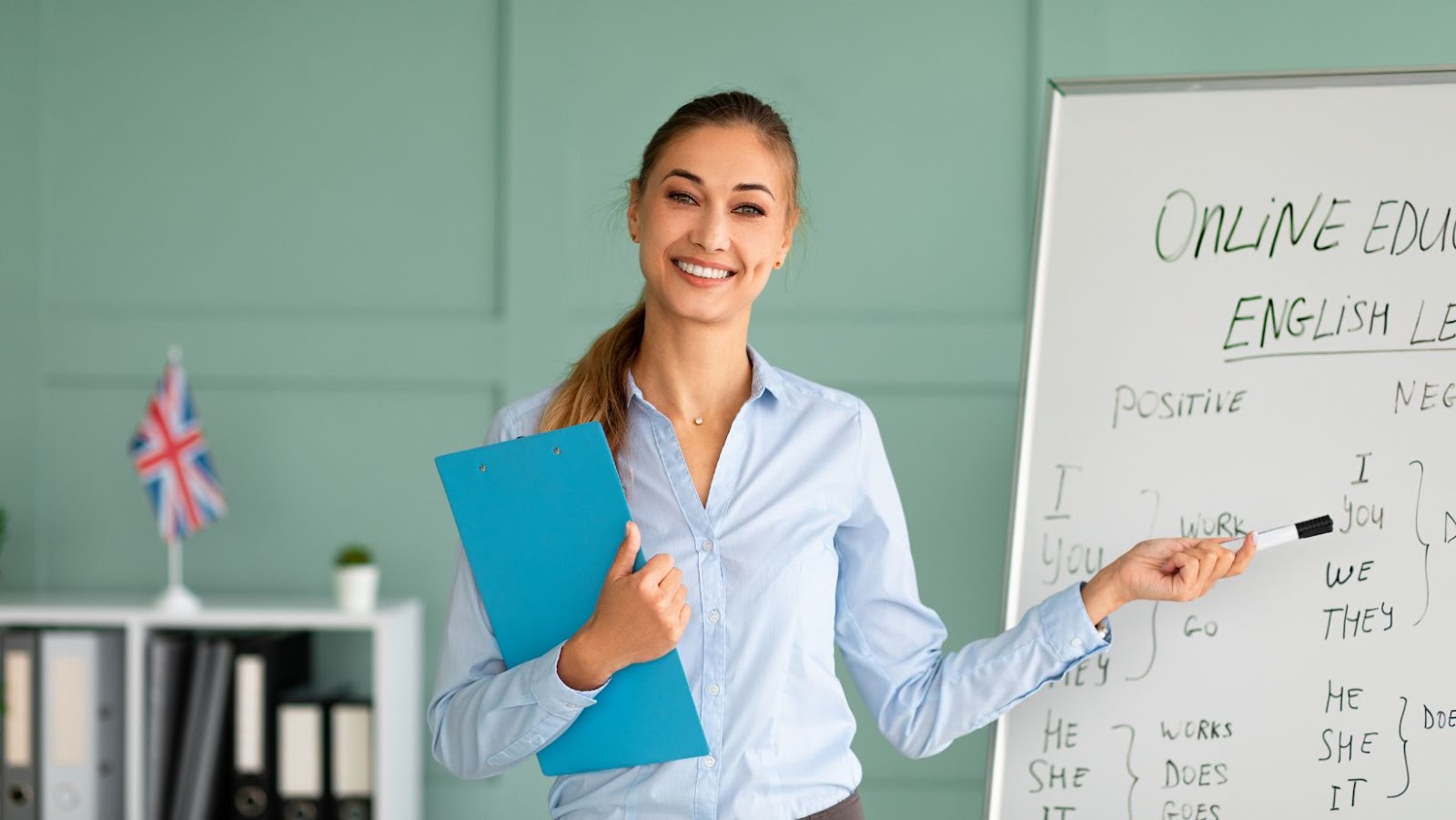 Features of Novakid's Online English Lessons
Novakid's online English lessons are designed to help kids ages 4-12 learn English engagingly and effectively. Their interactive lessons offer personalized learning experiences tailored to each child's learning style.
In this article, we'll discuss some features that make Novakid's online English lessons unique and effective.
Real-time feedback and progress tracking
Novakid's Online English Lessons for Kids 4-12 years old offers real-time feedback and progress tracking, making it easier for kids to stay organized, understand concepts, and improve. Each lesson's instructor is specially equipped with a smart curriculum that enables customization to the needs of each child. The curriculum will adapt to provide engaging instruction while allowing kids to navigate online English lessons at their own pace.
It is also important to note that each lesson has options such as enhanced audio or visuals to help individual learners with varied learning styles. In addition, with Novakid's Online English Lessons, instructors can provide real-time feedback or answer questions immediately via live messages and chat boxes. The teachers can also track student progress based on their activities during the lessons, allowing them to focus on areas where more attention may be needed. As a bonus, parents can view the student's progress at any time after completing an activity.
By providing both a dynamic course offering and interactive learning tools, Novakid's Online English Lessons for Kids 4-12 years old helps children learn effectively and efficiently while having fun simultaneously!
Virtual classrooms with a personal touch
At Novakid, we aim to provide quality online English lessons for kids aged 4 to 12, with a personal and encouraging touch. Our virtual classrooms create the perfect setting for children to learn and grow in the comfort of their own home.
One of the features that makes Novakid stand out is our Live Tutoring program. Through Live Tutoring, your child has direct access to certified teachers experienced in teaching English as a second language (ESL). They offer personalized guidance tailored to your child's level and learning needs. All tutoring sessions take place via video chat, making it convenient yet engaging with interaction that feels like a face-to-face classroom despite being miles apart.
Our main focus is making the learning experience enjoyable so that children can have fun while giving them the support they need. Our Learning Management System (LMS) includes games, activities and hands-on projects that allow children to practice what they learned without feeling like it's work. Also included are tips on how parents can help encourage practice at home and other resources such as downloadable worksheets and flashcards for extra practice offline.
We strive to create an enriching and stimulating learning environment with our virtual classrooms, Live Tutoring program and Learning Management System – all geared towards helping kids develop their confidence in communicating in English through word play and conversations with our interactive interface!
Personalized learning experiences
Novakid offers personalized, high-quality online English lessons to help the 4-12 year old children achieve their language learning objectives. Our expert tutors adapt each lesson to each child's needs and create an engaging environment where everyone can learn independently. This means children are more likely to stay motivated and reach their goals.
Novakid offers unique features that deliver personalized learning experiences for your kids. Our Lessons are focused on communication, role-plays, conversations and activities which will allow our students to practice different areas of the English language and boost motivation. Moreover, our one-to-one interaction between you and your tutor will create an open dialogue tailored to your child's progress.
At Novakid we believe in providing an immersive experience when it comes to learning the English language through our Online English lessons for kids 4-12 year olds. Alongside numerous themed materials with authentic content sourced from movies, music videos or articles written by native speaking authors which ensure students get access to real spoken language, Novakid also offers broken down activities steps so that each student can follow along while being guided by their tutor. The goal is to ensure no student is left behind without proper support to consolidate new learnt material and have fun while doing it!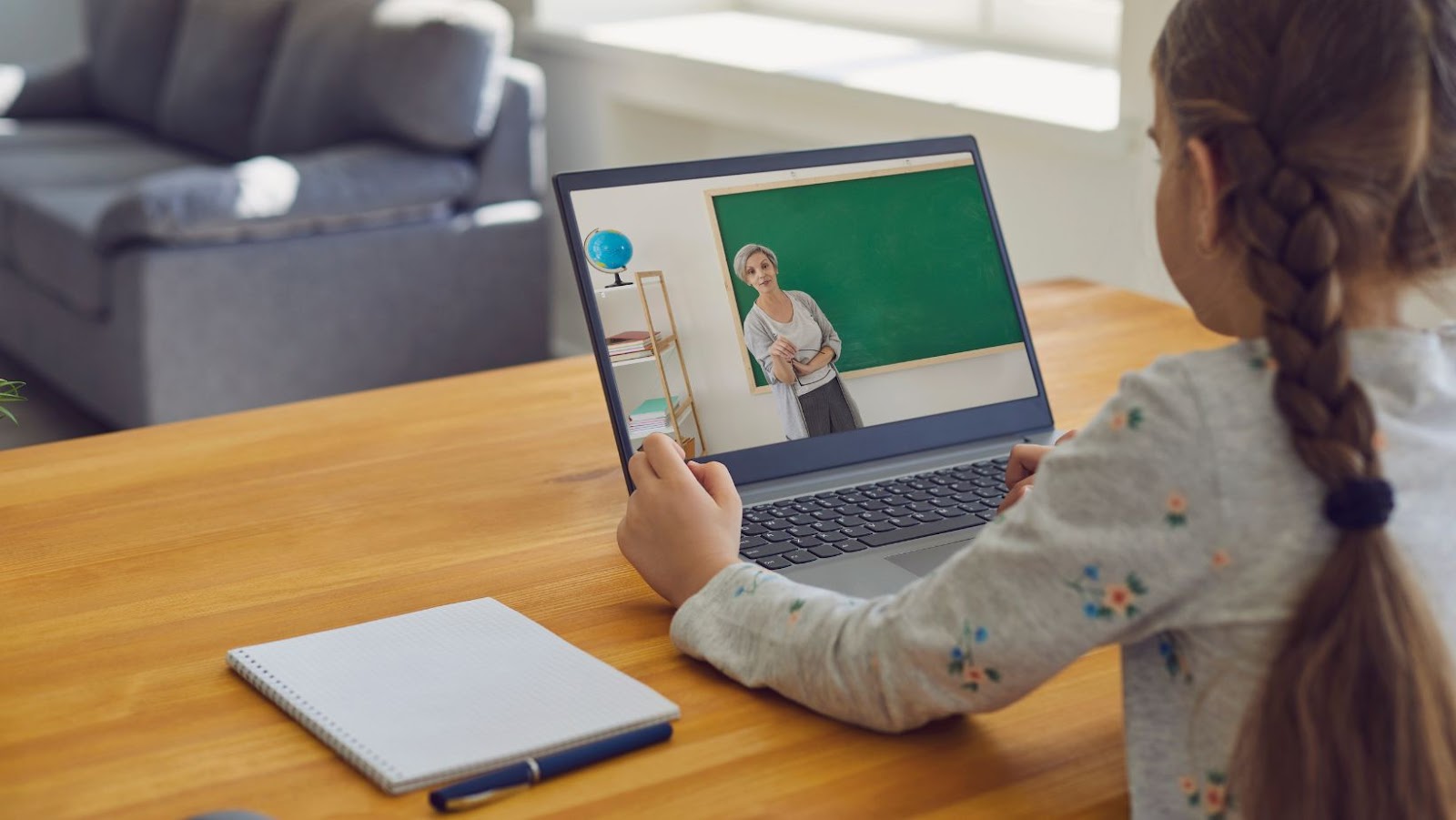 How Novakid's Online English Lessons Help Kids Learn
Novakid's online English lessons are an innovative way for children aged 4-12 to learn English. The lessons are designed to help children of all levels develop speaking, listening, reading, and writing skills. The curriculum is tailored to each student's needs and allows them to learn independently.
Let's dive into how Novakid's online English lessons help kids learn.
Develops confidence in speaking English
Novakid's Online English Lessons for kids, between the ages of 4-12 years old, are designed to help children learn English in a fun and practical way. By utilizing conversations with real-life native teachers, children understand how to express themselves and increase their confidence in speaking English.
The interactive lessons are fun and engaging, providing learners with opportunities to practice their conversational skills as they learn new vocabulary words and practice reading exercises through stories. In addition, structural segments ensure that each lesson is well-rounded and provides progress tracking that parents or schoolteachers can easily monitor.
Children participating in Novakid's online English lessons will become more confident speaking a foreign language while developing greater understanding of its structure and conventions. Through consistent practice in the online learning environment, they will also better grasp the language's grammar rules and apply them more effectively when speaking with others.
Enhances creative thinking
Novakid Online English lessons for kids 4-12 years old help them acquire language skills but also help build essential cognitive skills such as creative thinking. With hands-on activities, interactive games and storylines, we provide activities that encourage children to actively think about how to solve problems.
Activities such as storytelling and roleplaying in our online sessions engage children in creative thinking. During these activities, teachers tailor their recommendations to each child's unique interests, allowing them to develop their own stories while they practice English speaking. This encourages further exploration into a topic instead of simply memorizing words or phrases.
In addition, the research-based curriculum helps boost creativity by providing diverse topics and teaching methods that allow children to share related events in their lives and discuss potential situations within a wider context than just language learning. The carefully designed topics are based on current educational topics and are completed with discussion exercises that encourage critical thinking within group settings.
Through this approach to learning, Novakid works hard to ensure that your child's experience is focused on building up their creative thinking skills while developing their ability to use English accurately and confidently!
Improves understanding of grammar
One of the most important aspects of learning a language is understanding the grammar. While many debate whether English should be taught through a traditional grammar-centered approach, Novakid offers an interactive experience demonstrating how useful grammar can be in real life.
Novakid's online English lessons are designed to help kids understand fundamental grammar concepts. The lessons are structured to minimise abstract description and focus on building an intuitive understanding of how words, tenses, and sentence structures fit together to form effective, meaningful communication.
To engage young learners more effectively, Novakid draws on different elements like stories, games and group interaction to explore topics related to sentence structure and more complex grammatical principles like gerunds, adjectives and adverbs. As they progress through the levels of each lesson, kids gain a deeper appreciation for the intricacies of English grammar and how it can be used to communicate accurately and precisely.
By combining highly-structured conceptual understanding with creative exploration, Novakid helps kids develop essential linguistic skills such as determining the meaning of unfamiliar words or constructing sentences with precision that can be applied in real life contexts. With Novakid's online English lessons for kids 4-12 years old, children gain a comprehensive knowledge and lasting appreciation for the power of language development that no other program attempts to offer.
Conclusion
Novakid's online English lessons are a great way to help kids learn and develop their English skills in a fun and interactive way. With lessons designed for kids aged 4-12 years old, Novakid offers a comprehensive program of teaching English through the use of engaging activities, games and songs.
In this article, we explored how Novakid's online English lessons can help kids learn, from their comprehensive curriculum to the many activities and games that keep them engaged and motivated.
Let's discuss the conclusion of our findings.
Summary of the benefits of Novakid's online English lessons
Novakid's online English lessons provide many benefits for kids 4-12.
First, their adaptive curriculum is designed to engage each student, allowing them to build their confidence as they learn. Then, with personalized feedback and guidance from real ESL professionals, kids can easily tackle tough topics.
Additionally, the real-time classes with international students and teachers are an excellent way for kids to improve their comprehension and conversational skills.
Finally, thanks to an automated system of quizzes and tests, students can measure and monitor their progress – a great way to stay motivated in their learning journey!
With various topics available on Novakid's user-friendly platform, kids will surely enjoy learning English through the convenience of online courses.
About Author