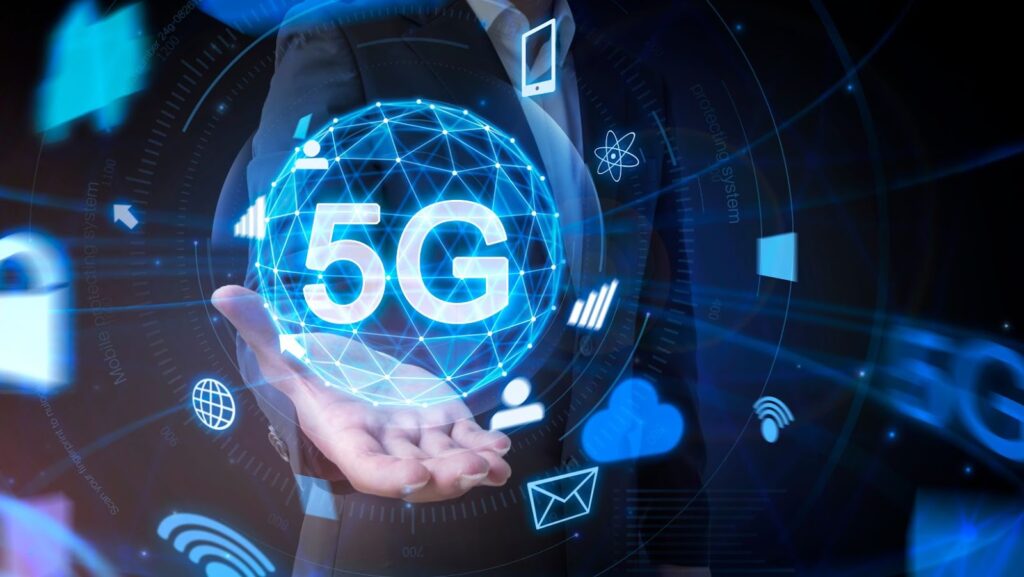 By the end of 2021, it is estimated that 1 billion people will be connected to 5G technology. 5G is a revolutionary technology that can potentially modify how we interact with data and the internet. 5G promises to provide more reliable connections, faster speeds, and a greater capacity for more people to connect simultaneously. It also has additional features such as low latency and increased reliability.
In the following sections, we will explore the advantages of 5G and how it can benefit people in their day-to-day lives.
What is 5G?
5G technology is the next generation of wireless broadband technology, providing heightened speed, capacity and response time. 5G networks are designed to provide a consistent connection across multiple devices at greater distances than in previous generations of internet access. This will enable people to use a fast and secure connection, even when they are on the move or outside built-up areas. In addition, unlike Wi-Fi networks, 5G networks help support large communities of users that can interact even when networking demands are high.
Unlike 4G LTE networks that came before it, 5G utilises improved radio frequencies that allow for higher speeds and network efficiency by allocating data more efficiently with each sending/receiving device. The 3 key components of 5G technology are: mmWave (millimetre wave), sub-6GHz and SCMA (Sparse Code Multiple Access). MmWave offers unprecedented speed yet has short range capabilities with high frequency throughput allowing up to 400Mbs in speeds; Sub-6GHz is capable of both higher range speeds than mmWave but not as fast as mmWave, although provides balanced coverage from speed to range; while SCMA breaks down data into micro parts while simultaneously combining them making it easy and efficient to send multiple messages at the same time – particularly helpful during peak hours.
Businesses or individuals who want access to 5G must first be within range of a cellular tower covering their area, then purchase a device compatible with 5G network access from their cellular provider.
What are the benefits of 5G?
The fifth-generation (5G) of mobile technology is set to revolutionise how we use our devices and connect with the world. With speeds over 10 times faster than current 4G networks, 5G technology promises an entirely new mobile experience with higher download speeds and seamless connectivity between multiple devices. The result is a dramatically enhanced user experience that enables high-definition video streaming, faster access to cloud storage, improved video conferencing, and easier navigation of virtual worlds.
5G presents many benefits over 4G networks, offering users marked improvements in reliability and consistency of data transfer and increased efficiency in connection setup times. In addition, the nature of the 5G technology allows connections between multiple devices at one time, enabling new capabilities not possible before. This can range from sensors connecting to buildings remotely to autonomous car fleets communicating with each other wirelessly through Vehicle-to-Everything (V2X) technologies.
The already high capabilities of the 5G network will continue to improve with the emergence of Network Slicing – allowing network resources to be adjusted individually depending on requirements. This further unlocks resources for innovative use cases for industrial IoT such as connected factories or remote healthcare using robotics in operations – all giving rise to more possibilities for how we use data and interact with our environment in the real world.
The Global 5G Landscape
5G has taken the world by storm, providing the fastest mobile internet connection. It's estimated that by the end of the year, 1 billion people will be connected to 5G. With this massive increase in 5G usage, let's look at the current global 5G landscape.
This section will explore the current global 5G landscape and its projected growth in the coming years.
5G Adoption Around the World
Mobile network operators worldwide are leaping into the 5G era, rolling out consumer and business services on new infrastructure. While the 5G landscape varies from nation to nation, one thing is certain: A new 5G-enabled world is quickly taking shape.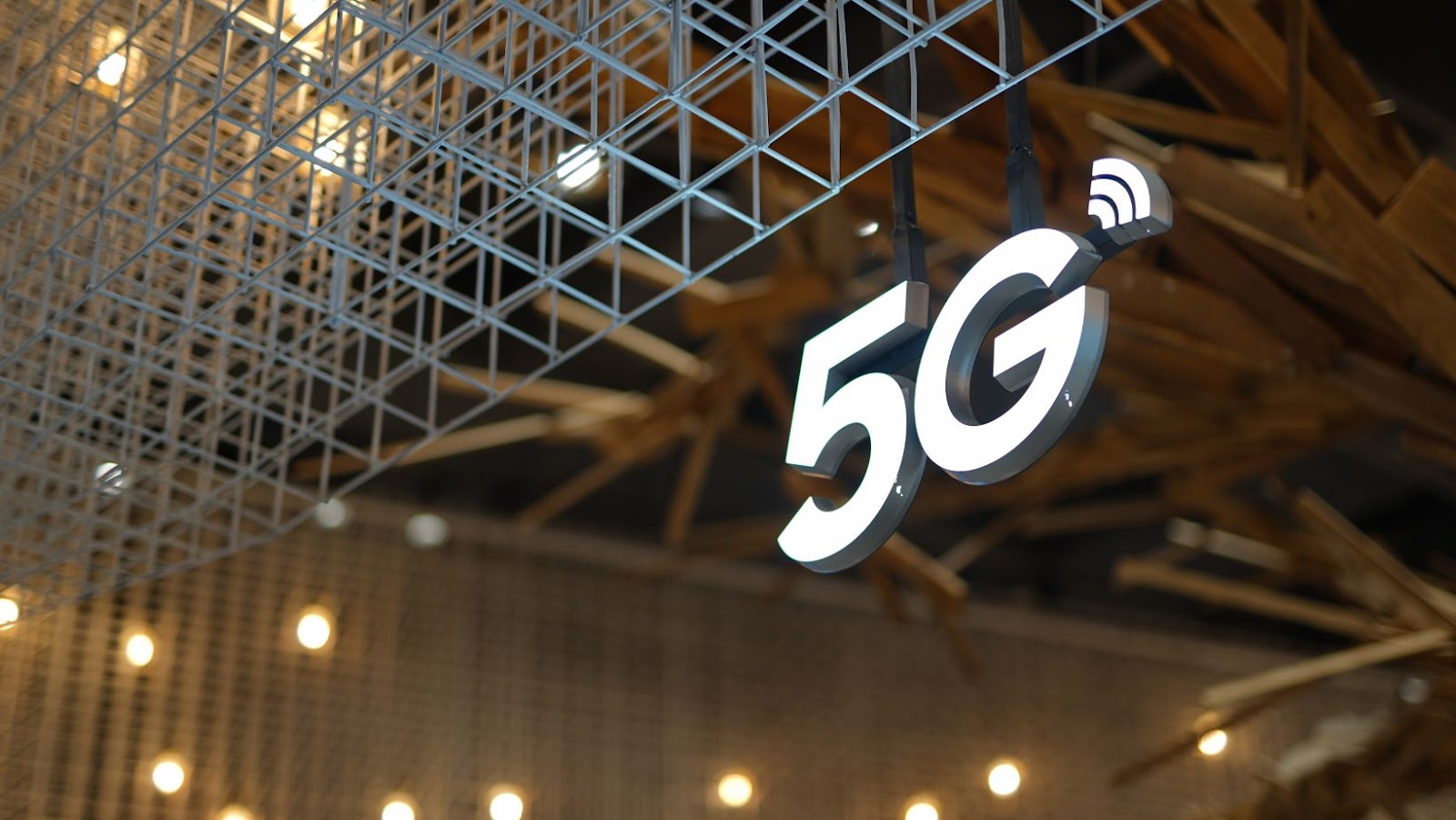 In the U.S., Verizon became the first carrier to offer 5G access in select cities in April 2019, and all major operators have now begun their services. As a result, U.S. Internet speeds have begun to significantly increase, setting records for wired and wireless.
In South Korea, SK Telecom was the first major carrier to launch its 5G network in April 2019—but major operators worldwide have quickly followed suit with their rollouts in several countries and regions, including Japan and Europe. In addition, China's three main carriers began deploying 5G networks commercially from late 2019 onwards with more than 300 cities due to be covered by this service before 2021 has ended.
With increased competition between providers keen to be at the forefront of this technological revolution, international roaming is becoming easier than ever before as service providers are actively negotiating agreements to provide users with seamless access across various borders without needing additional SIM cards or equipment. This situation helps reduce cost for businesses and customers alike. As a result, we expect to see even more capabilities unlocked as time goes on which will further open up opportunities for consumers when it comes to travelling abroad but staying connected via their mobile phone services at home. We'll no doubt see ongoing improvements in terms of mobile rates and its availability around the world too!
The Impact of 5G on the Economy
The impact of 5G on the economy is undeniable, as it will enable new levels of efficiency, productivity, and growth. With its ability to provide faster, more reliable connectivity and higher bandwidth capabilities, 5G will create new sources of income and engage new markets. In addition, 5G will facilitate real-time data transfer between employees, customers and machines for businesses across all sectors. This level of efficient communication could increase employee productivity and speedier delivery times for customers with improved customer satisfaction rates.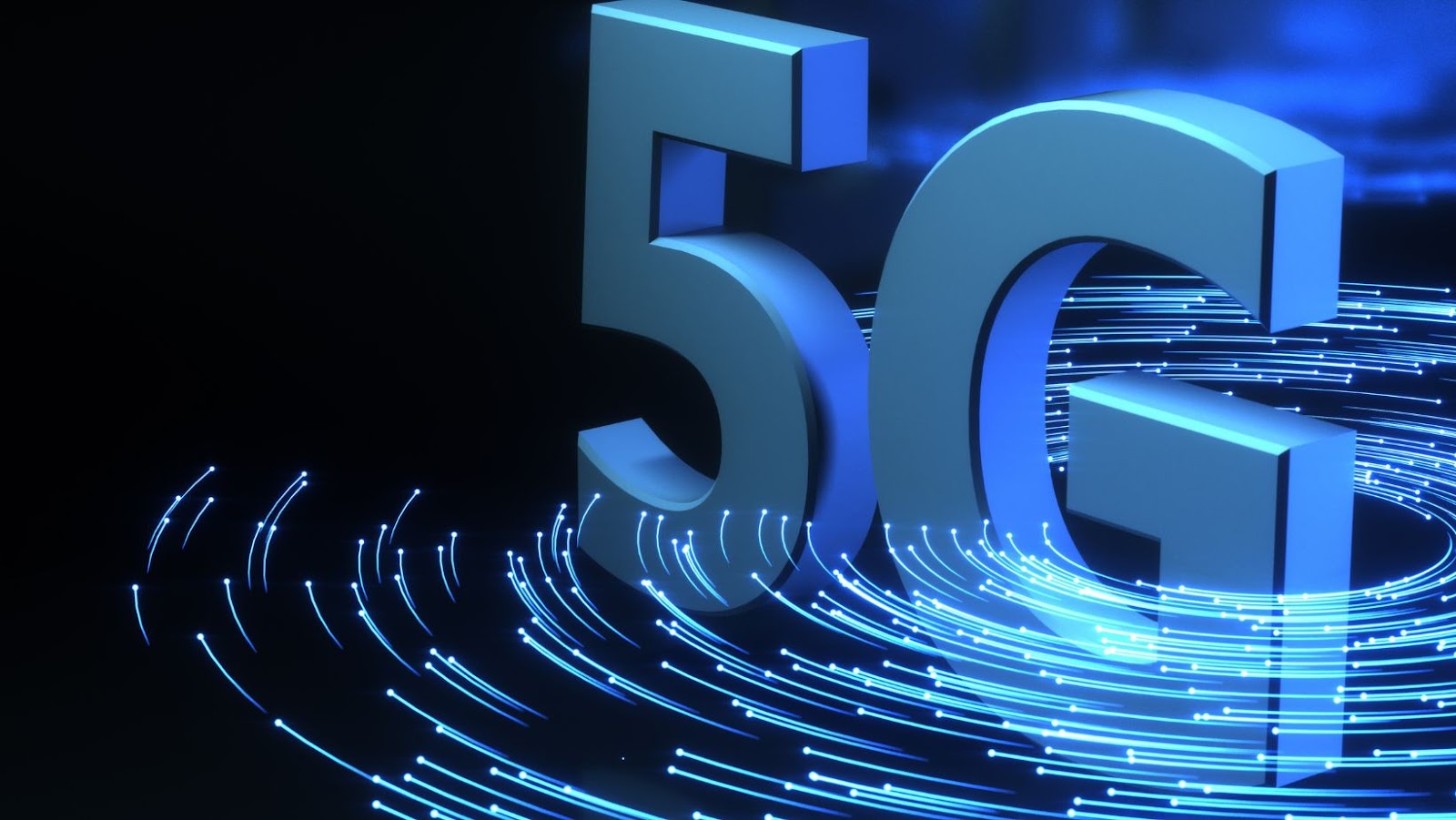 For governments and citizens alike, the faster broadband speeds offered by 5G networks could mean better access to healthcare services in rural areas and an improved quality of life for citizens living in urban and remote areas. Local businesses could also benefit from enhanced connectivity with a greater potential for export opportunities increasing their sales volume. In addition, increased mobile internet penetration stemming from 5G can lead to more job opportunities in many sectors including IT engineering which can drive economic growth worldwide while helping to develop local business ecosystems.
5G technology also supports new network technologies such as: cloud computing; cognitive machine learning; edge computing; virtual and augmented reality; the Internet of Things (IoT); blockchain systems; autonomous driving technologies; distributed robotics; digital twins; smart cities technologies (big data & analytics); energy management systems (battery storage); connected health solutions (telemedicine & telehealth); AI/ML based digital security solutions & simulations (power drills). All these new applications have significant socioeconomic impacts that contribute to economic growth. In addition, near real-time remote control capabilities enabled by low latency speeds available over 5G networks bring greater safety for those working remotely with increased mobility offering higher job satisfaction potential than ever seen before with previous technology generations.
1 billion people will be connected to 5G by the end of the year
The excitement around 5G is palpable. With speeds up to 100 times faster than its predecessor, 5G promises to revolutionise how we connect and interact. By the end of this year, it is estimated that over 1 billion people will be connected to 5G, with the possibilities of 5G opening up in both consumer and enterprise spaces.
Let's explore the real-world impact of 5G on our lives.
5G in the Home
The fifth generation of cellular technology (5G) is taking the world by storm. Not only is 5G capable of reaching faster download and upload speeds, but it's also much more efficient and secure than previous generations. As a result, 5G can be used across a wide range of products, including smartphones and other connected devices, as well as in corporate networks and home connections. This article will discuss how 5G is being applied in the home.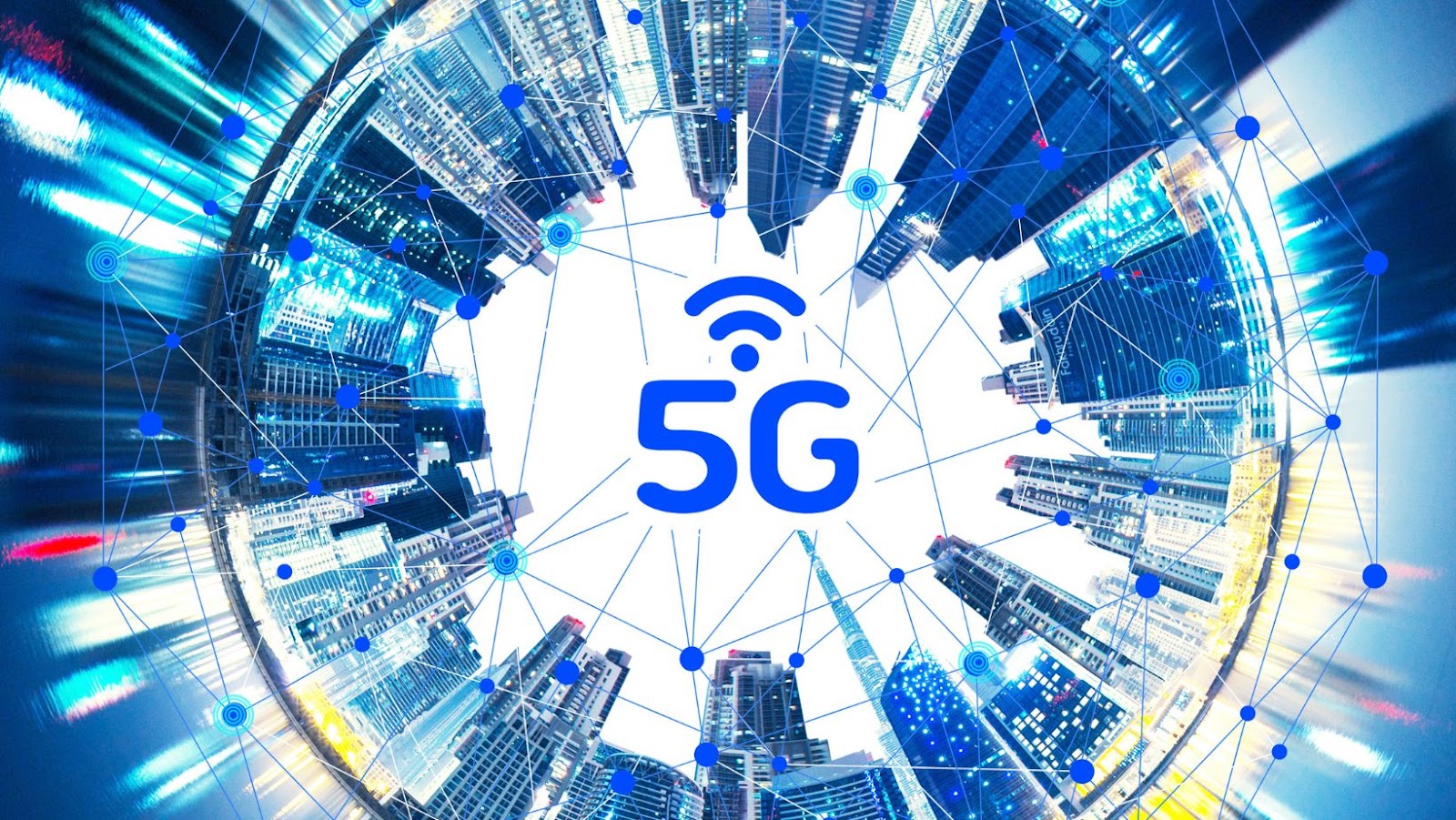 5G technology is now available in residential areas, allowing people to use reliable high-speed access with lower latency levels. Most major telecommunications providers offer some type of 5G service in homes. This includes plans based on either fixed or mobile connections that can significantly improve existing internet connections. Fixed connection plans may be a better option for gaming or streaming activities due to their strong reliability and higher speeds; however, mobile connections may be better for users who need portability or only have occasional internet needs as many plans offer unlimited data caps with added features like additional device access points.
In addition to providing superior performance over older technology solutions, 5G also allows for smarter integration with connected devices like security cameras and door locks; this kind of thing was difficult or even impossible before the advent of 5G. In addition, smart home hubs are readily available, allowing all these applications to function under one single network, allowing users to control their home via a convenient app that provides real-time updates on events across all their connected devices- indoors and outdoors. With these capabilities , homeowners can become more proactive about maintaining their safety while still enjoying the convenience that smart tech brings into their lives.
5G in the Workplace
5G is transforming many industries, but the workplace stands to benefit more than any other. As 5G technology spreads and evolves, it will be at the forefront of modernising how businesses operate and how people interact with them in the real world.
It will likely improve communication networks and tools, streamline business procedures and processes, enhance customer service capabilities and improve data security measures. 5G-enabled systems in the workplace can also reduce latency times associated with remote work situations and on-site operations. Moreover, it could accelerate digital transformation within an organisation through rapid data processing speeds that enable faster decision-making and automated tasks for improved efficiency.
In addition to these advantages, 5G has the potential to usher in a new wave of applications for businesses and their customers. These may include Augmented Reality (AR) or Virtual Reality (VR) technology for enhanced customer experiences or real-time tracking systems for improved logistics management — opening up new avenues for businesses looking to gain a competitive edge through digital innovation.
5G can already be found in many workplaces worldwide, offering companies improved bandwidths and more secure connections than ever before — enabling them to securely transmit vital data without fear of interception or tampering against cyber-attacks.
5G in the Public Sphere
The potential for 5G to revolutionise our communications and data processing infrastructure is unquestioned. By providing faster speeds, larger capacity, and highly reliable connections, 5G networks are expected to become the backbone of the Internet of Things revolution currently underway. However, while the public benefits may be vast, the technology's economic implications could be even greater.
In response to the global advancement of 5G networks, many government organisations are now assessing their operational and commercial capabilities to ensure their infrastructure can support 5G services. This includes allowing for deploying these networks across multiple sectors such as transportation and smart cities – key areas in which investments into 5G technologies will be made.
Beyond this, beyond simply enabling faster download speeds, many public administrations are looking at how they can put innovative use cases into action with long-term gains in mind. From improvements in smart healthcare to fully autonomous vehicle testing programs already being seen in society today – integrating 5G technology into the public sphere could have a monumental impact on our quality of life over the coming years.
tags = telecom equipment maker, 4g like data, 5g wireless mobile data, subscribers around the globe will be connected to 5G, 5g us 5gjohnson theverge, look us 5gjohnson theverge, 5g faster speeds
About Author